I'm showing you 5 ways to make matcha with using simple basic utensils that you already have in your kitchen. No need to buy the traditional Japanese chasen whisk. I mean, we don't need yet another utensil to fit into our kitchen, right?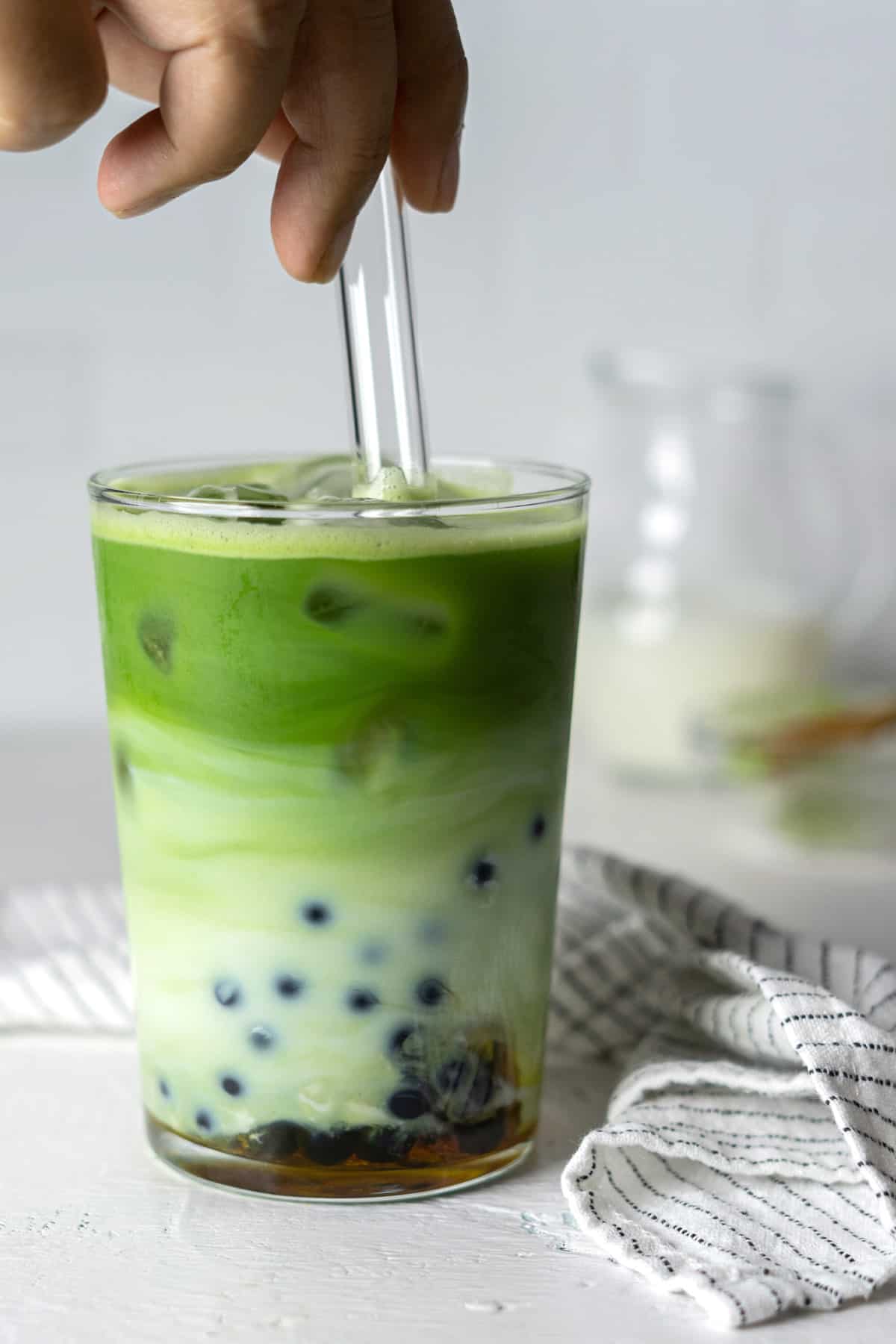 Jump to:
Is Matcha Powder Better With Milk Or Water?
Let's get this straight first.
Matcha powder mixes better with water. Using milk to mix directly with matcha powder will tend to result in small pieces of lumps.
Although, here's a small disclaimer. From all the methods below that I've tested, you can directly add milk to your matcha and not get lumps. But only if you're using a powerful device, like an immersion or food blender.
Personally, I always make my matcha mixture first by mixing matcha powder with a bit of water (hot or cold). Only then I add milk or other ingredients.
My way of making my matcha mixture:
1 teaspoon of matcha powder (around 15 grams) with ¼ cup of water (60 ml).
1. Immersion Blender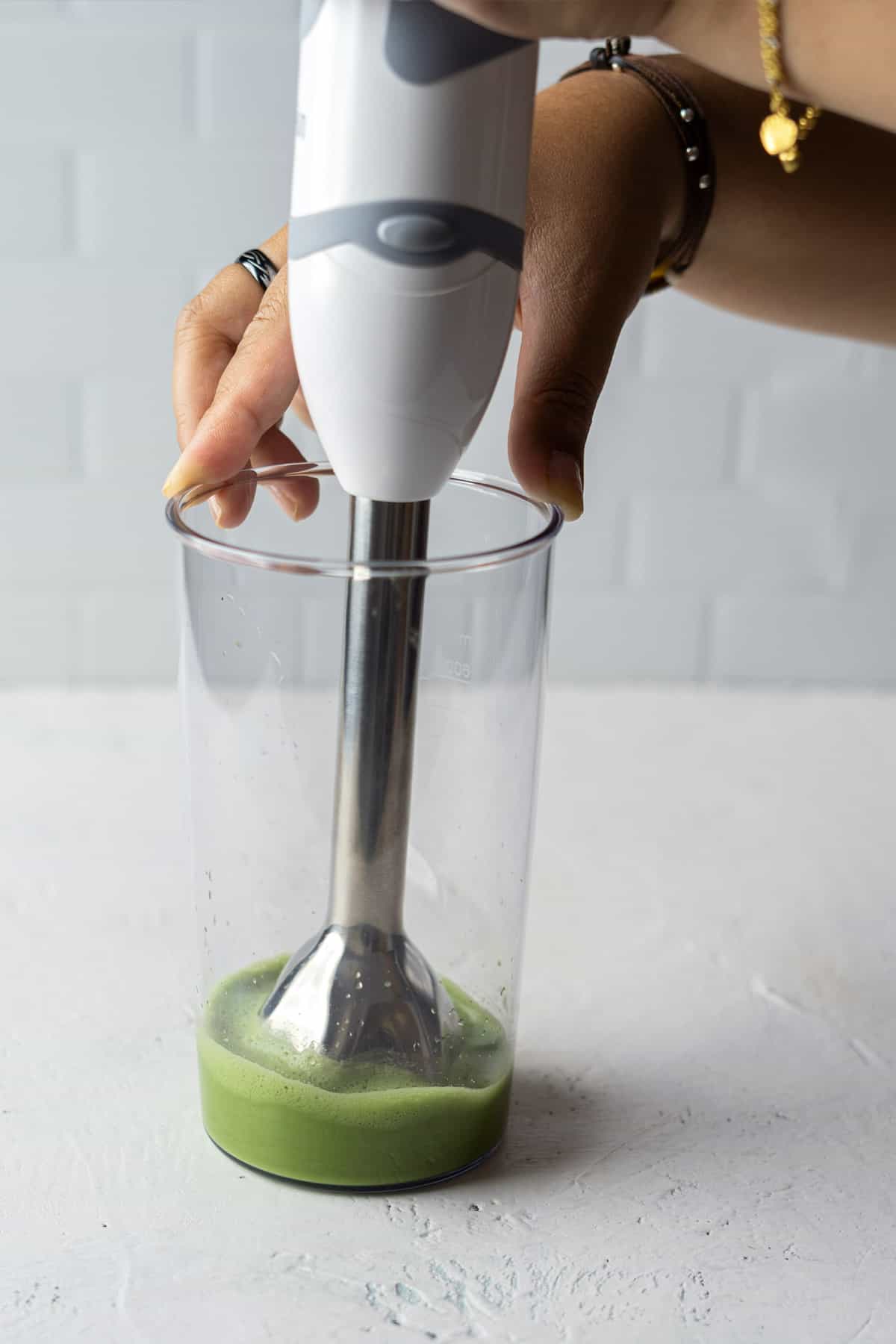 I like to make matcha milk tea where the layers of milk and matcha are visibly separated. It looks beautiful and I feel fancy drinking it. Haha!
So what I do is simply add matcha powder in a tall jar with some water. Then I use an immersion blender similar like this, to blend for 1-2 minutes or until there's no lumps and the matcha is all frothy. Then simply pour it on my milk and drink away.
Immersion blender is great method when you want to mix a small amount of matcha. After making the matcha mixture, you can make your drink however you desire.
2. Food Blender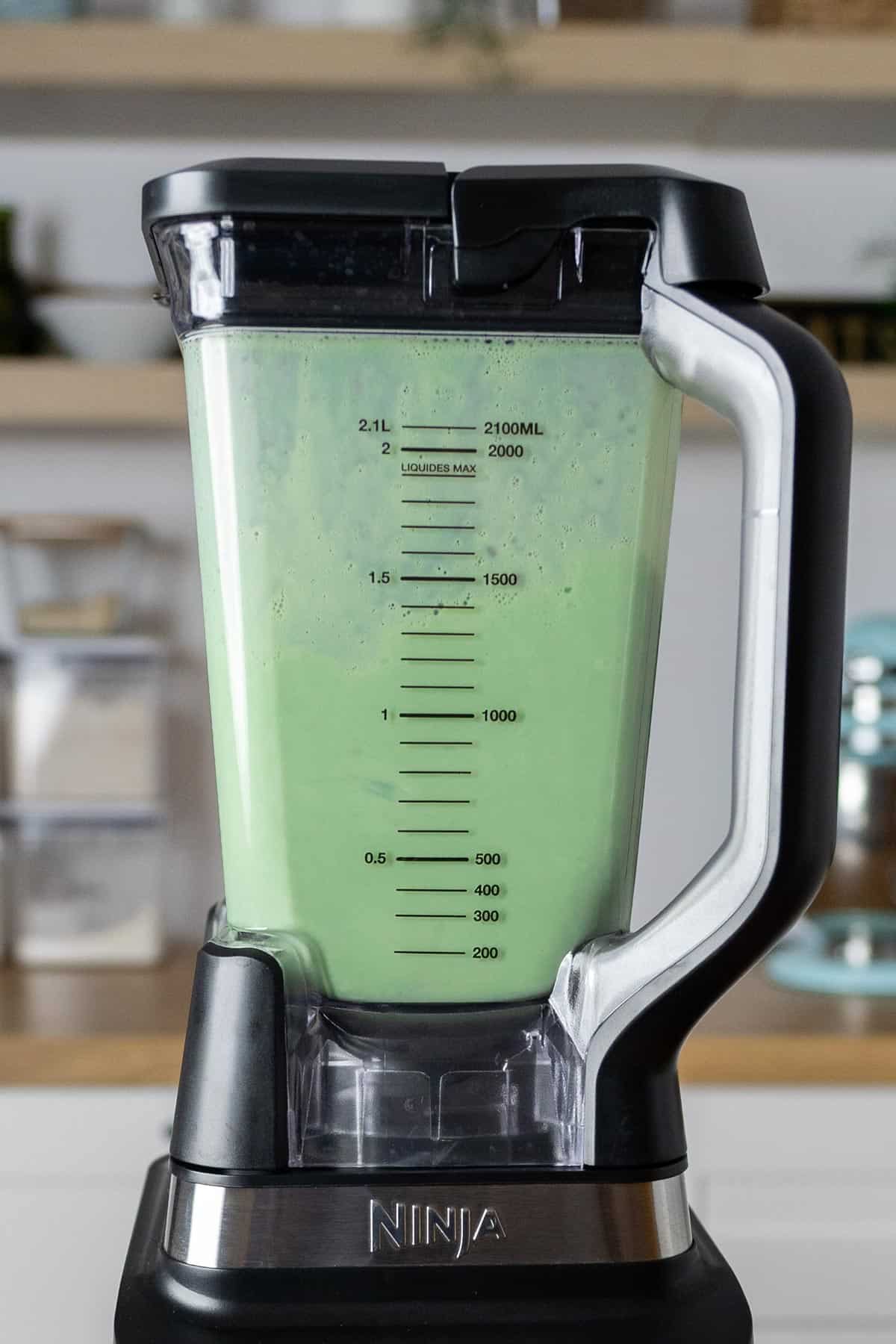 Use a food blender if you:
Don't care for the separate layer.
Are thinking of making a huge amount of matcha (using at least 2 cups of liquid).
Want to make your whole drink at once, meaning adding sweetener, protein powder, liquid etc (especially if using milk instead of water, for liquid).
This method is easier and faster, mine takes only 1 minute. A food blender's powerful capability makes it possible to dissolve matcha without lumps.
3. Milk Frother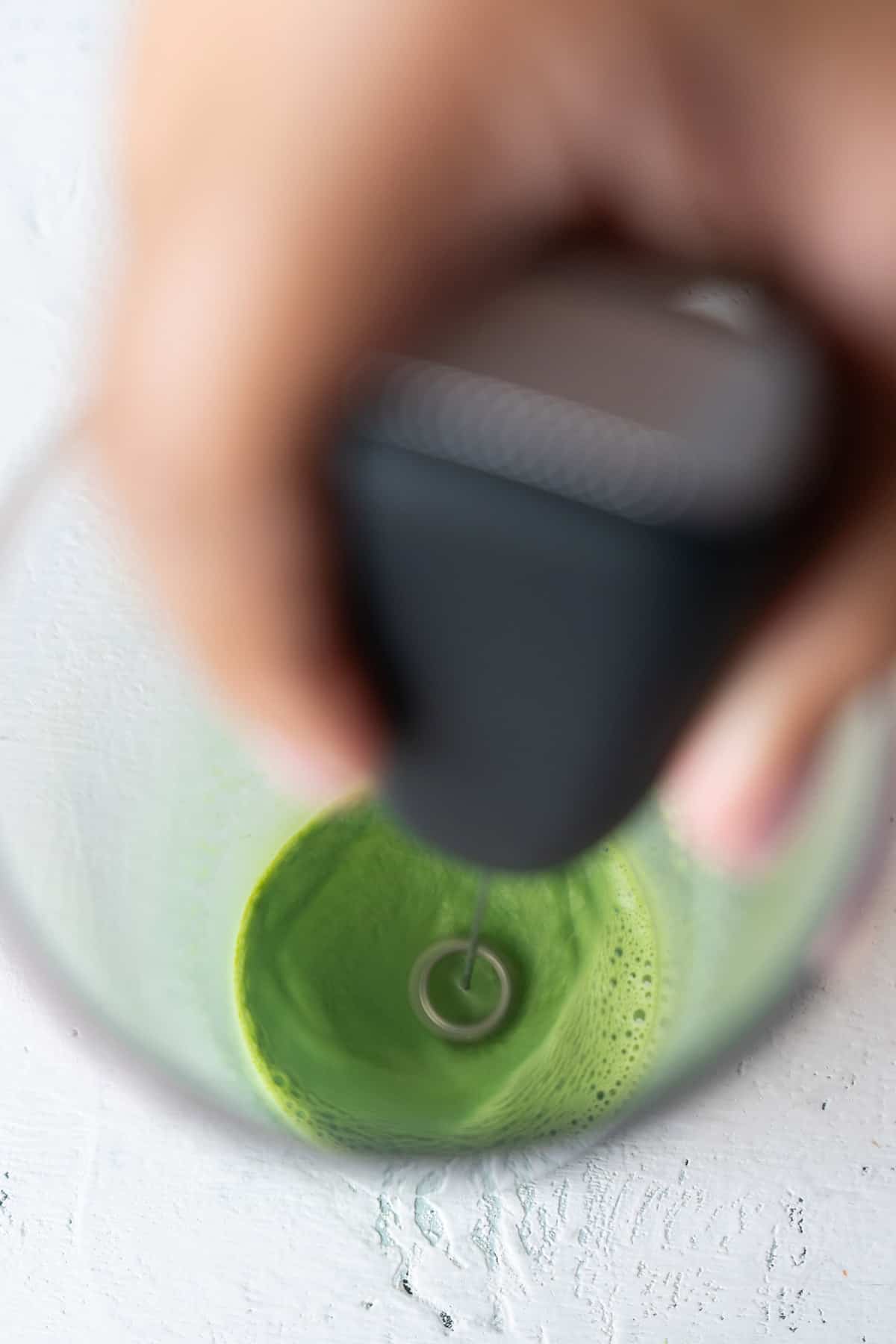 Milk frother is also great to whisk your matcha powder. It's a similar concept like using an immersion blender. Add matcha and some water (cold or hot) in a tall container and use the milk frother to mix everything together.
Great method to use with small amount of water. Once you have the matcha mixture, make your drink by adding more liquid (water or milk) or other ingredients of choice.
4. Hand Whisk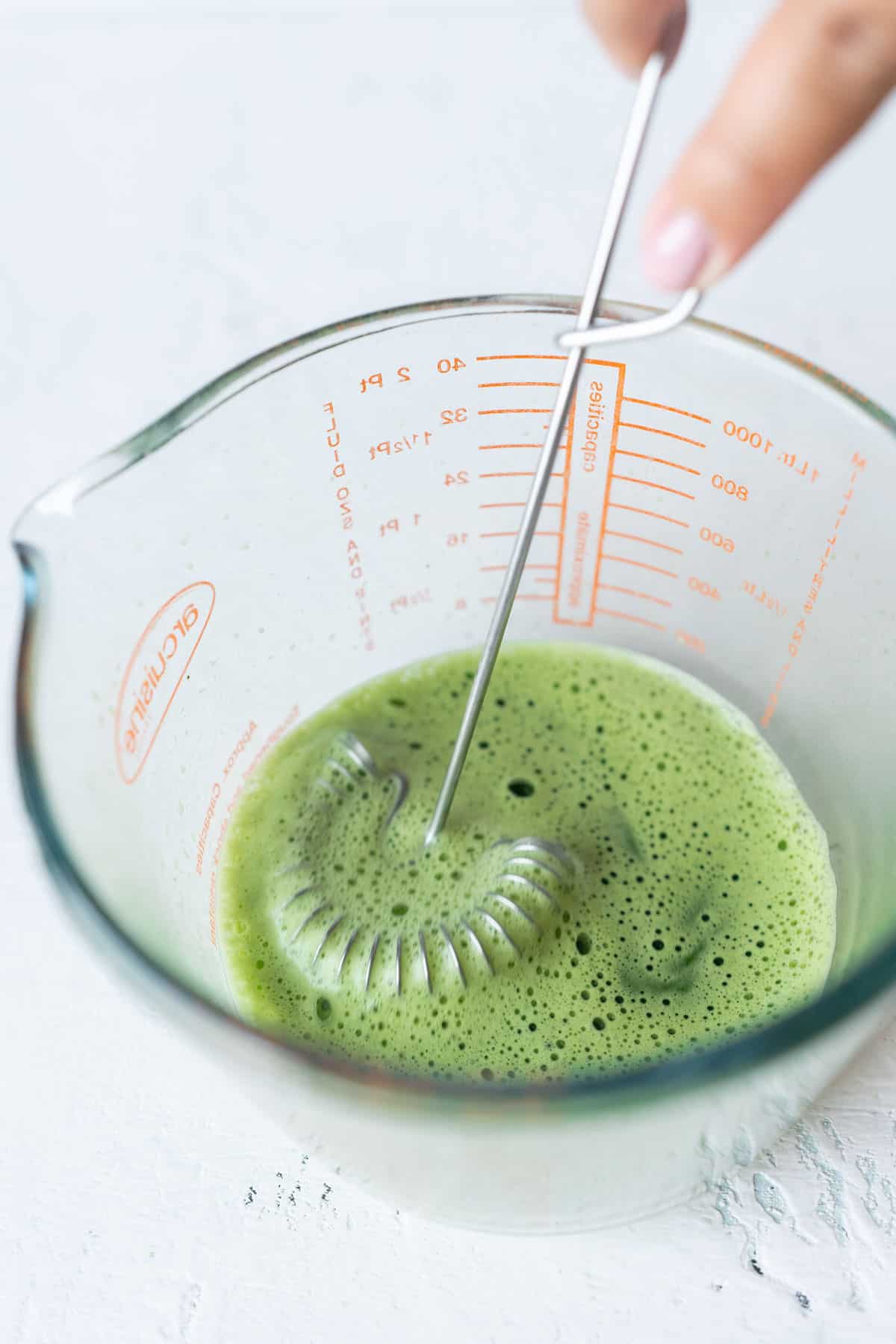 Everybody has one in their kitchen, right? I use my smallest hand whisk. I do have to say, it will take a bit more time and strength.
What I do is add matcha powder and some water in a wide container. Then using my hand whisk, I mix until there's no lumps and I see bubbles.
Also a great method to use with small amount water. Make the matcha mixture first, then make your drink by adding more liquid (water or milk) or other ingredients of choice.
5. Liquid Sweetener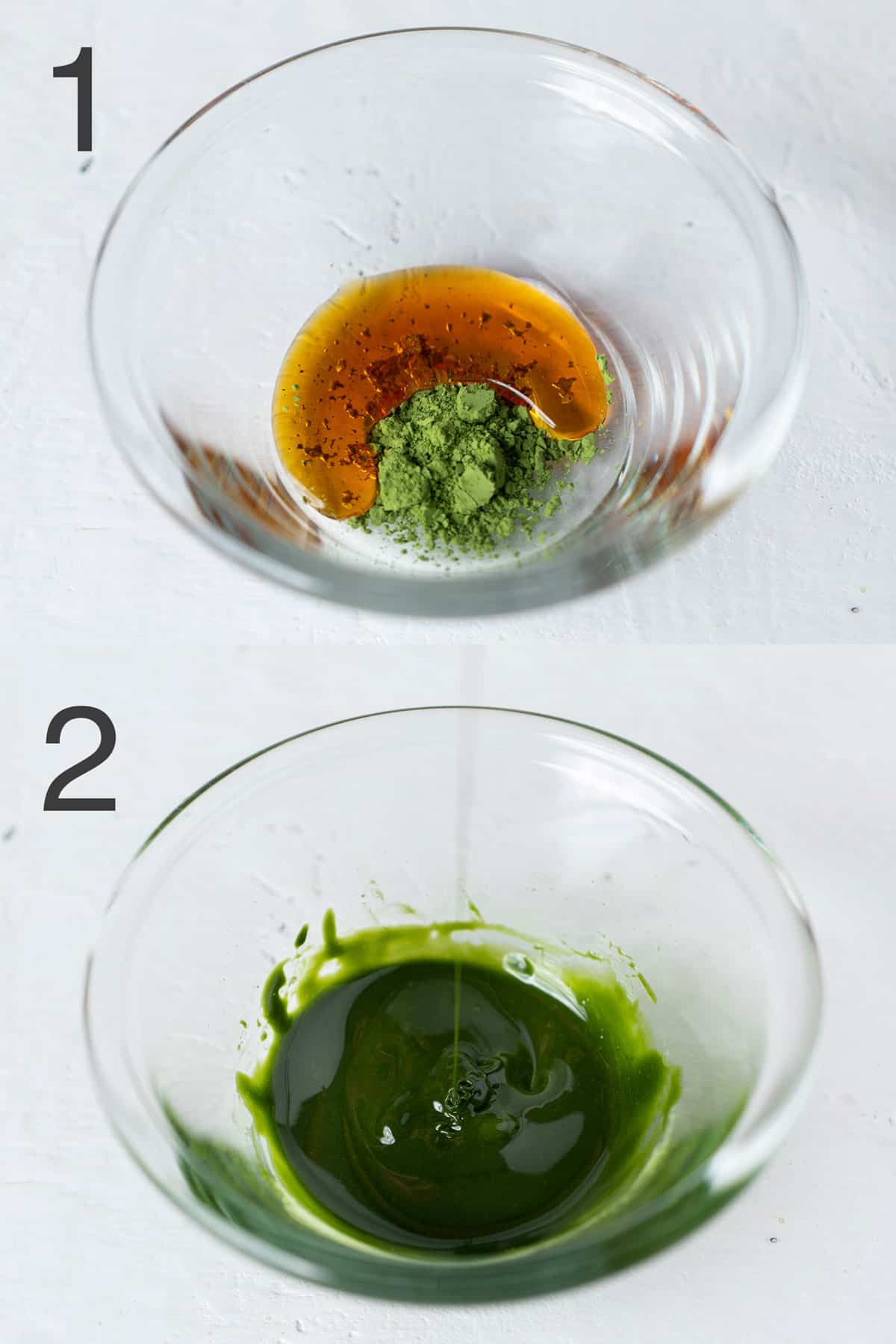 If you don't have any of those devices, no worries! Grab a spoon and I'll tell you the easiest way to mix matcha.
Add matcha powder and some liquid sweetener like honey, coconut syrup or maple syrup. I use:
1 teaspoon of matcha powder (around 15 grams) with 1 tablespoon of liquid sweetener.
Then use a good old spoon and mix everything into a paste. Once you have it, stir in some water bit by bit to make your matcha mixture. Then add it to your milk! Easy!
This method is great for both small or huge amount of matcha. Like always, make your matcha mixture first before adding milk or other ingredients to make your drink.
FUN FACTS: Did you know that matcha can be used in other recipes apart from drinks? Well my swirl matcha bread if one of our readers' favourites! And these cutest pineapple tart cookies also have matcha in them.