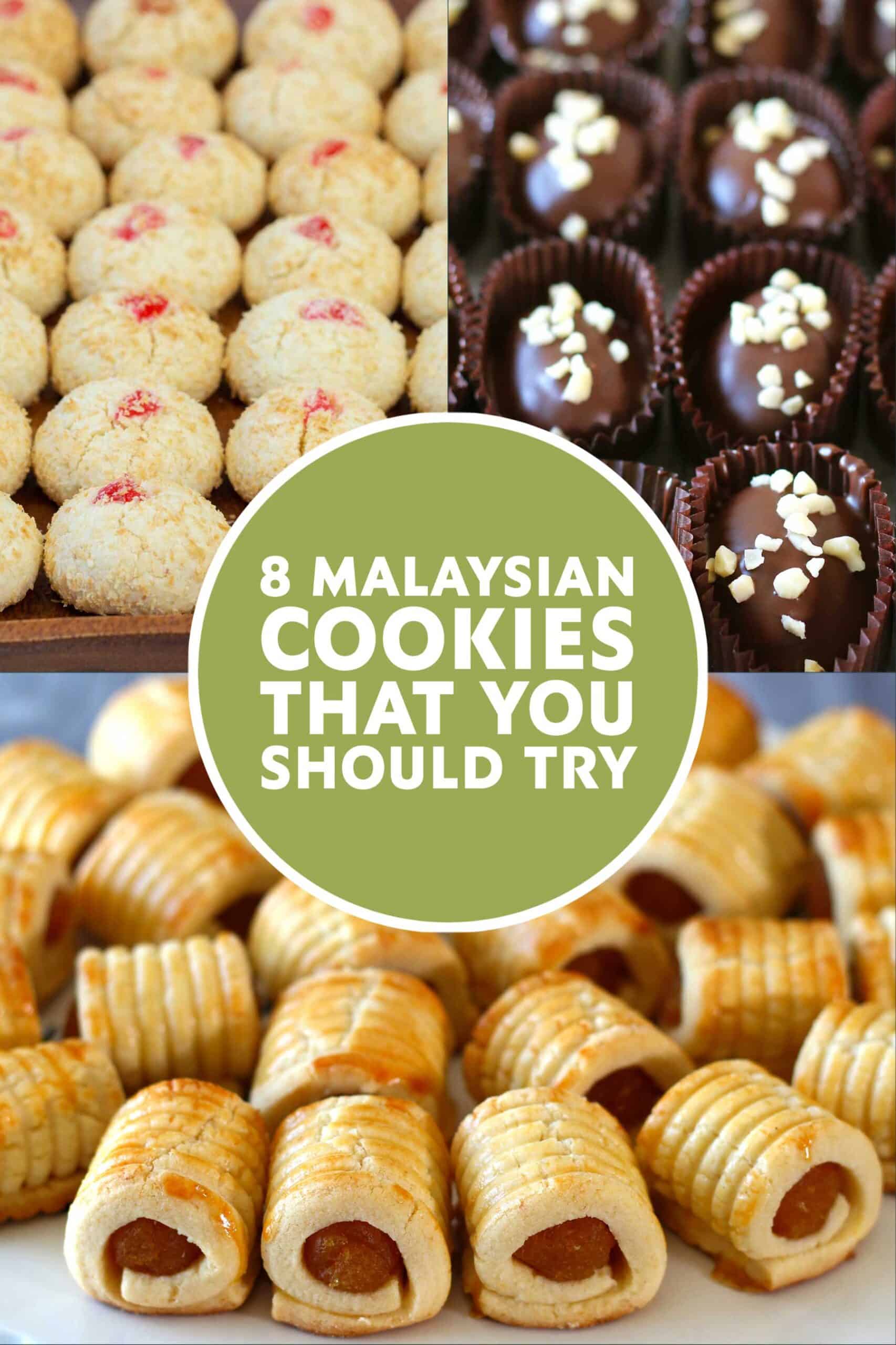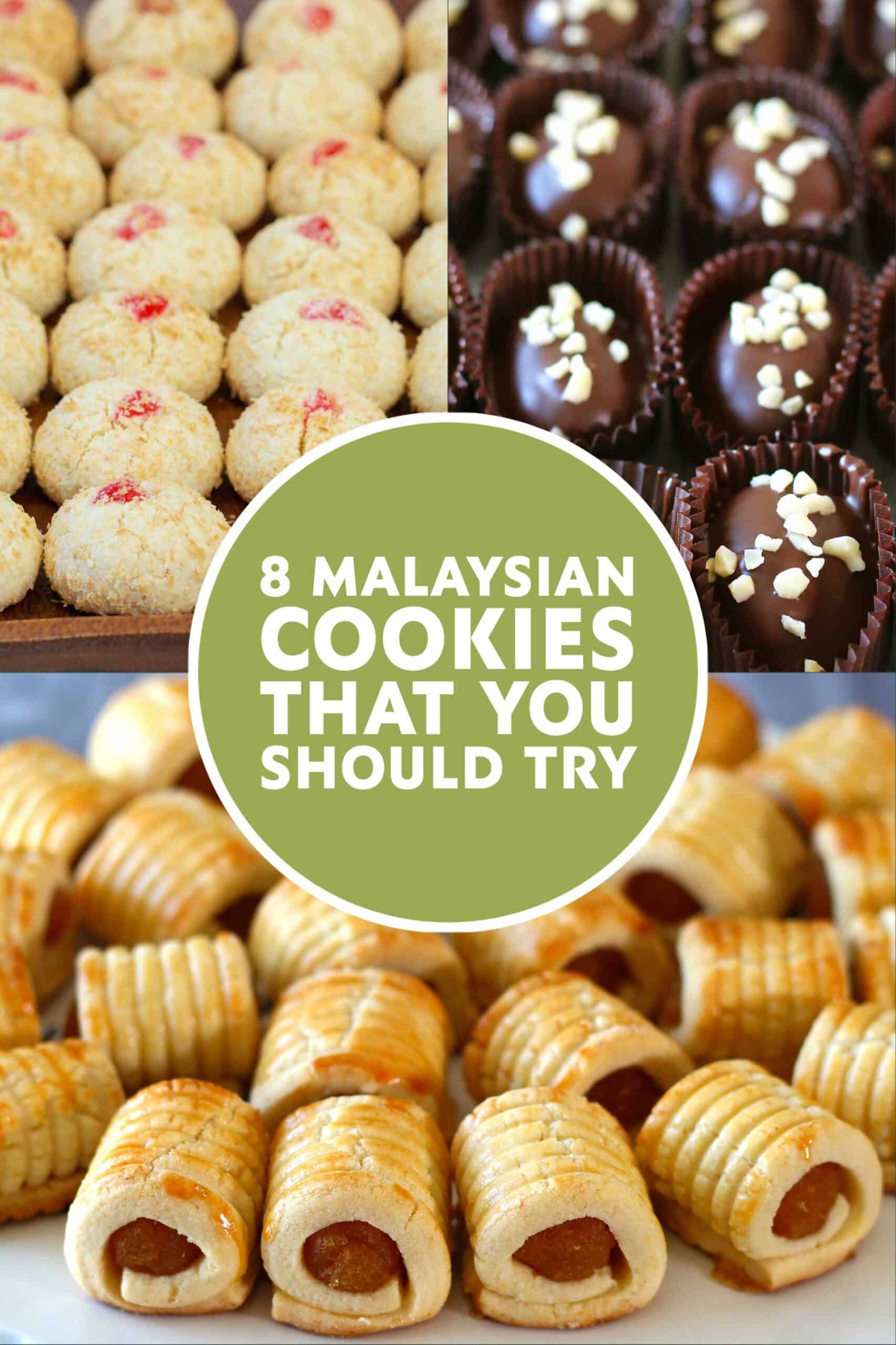 If you didn't know, I am Malaysian! Yes, a true Malaysian who just happens to live in Spain. Like you and everybody else, I cherish all the fond memories that somehow, always have some relation in one way or the other, with food.
I've been sharing recipes here for a few years now and amongst them are these Malaysian cookies that I think you'd find interesting enough to try. My family used to sell some of these cookies when I was growing up, and my sisters and I helped.
They're not the typical cookies that you will find in stores or bakeries outside Malaysia. They're the cookies to look for during festivities in my homeland country, or when we're bored (I mean, who doesn't bake cookies when they're bored, right?).
Malaysia is a country with diversity in race and culture and you can see them in these cookies also.
Let's check them out, shall we?
---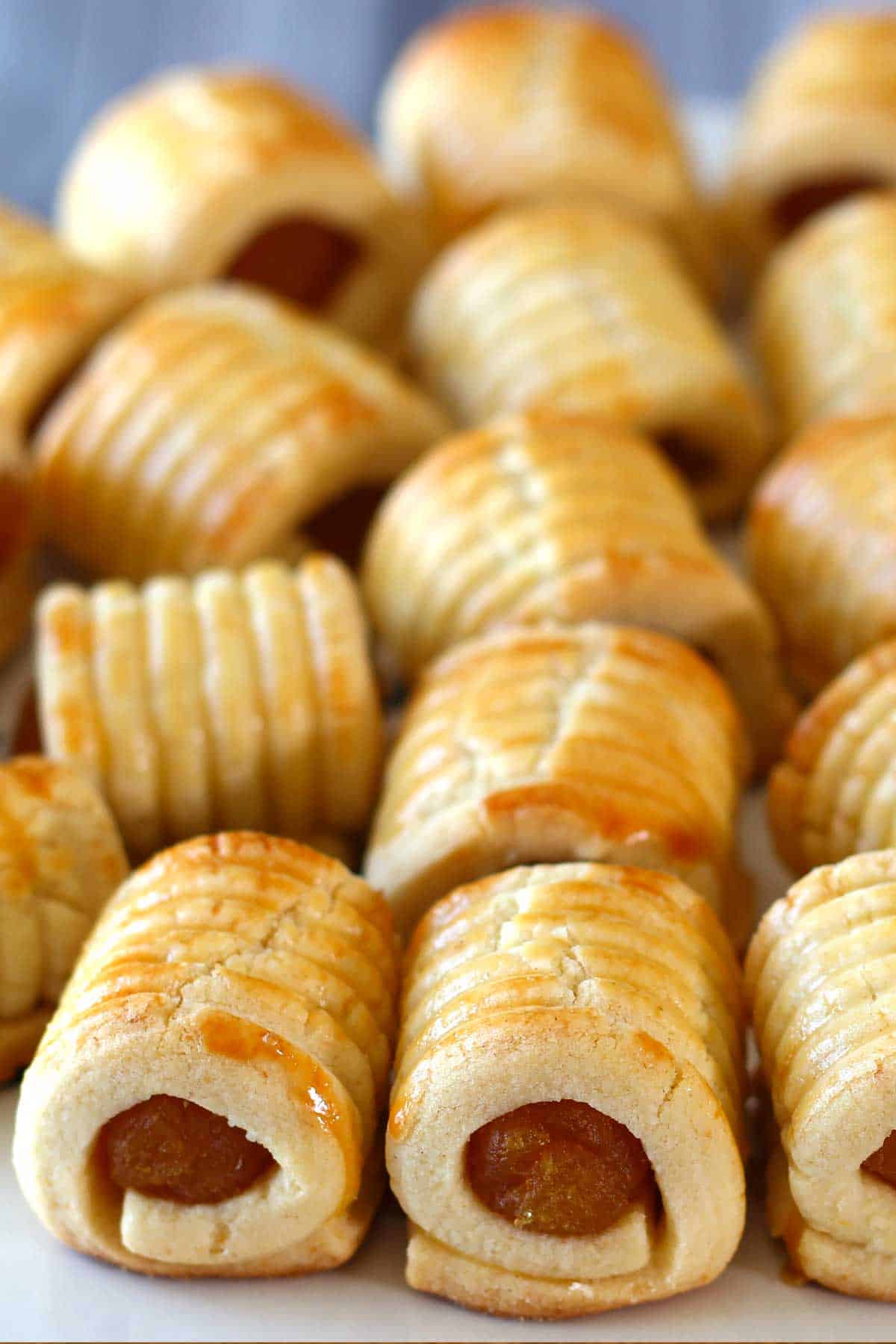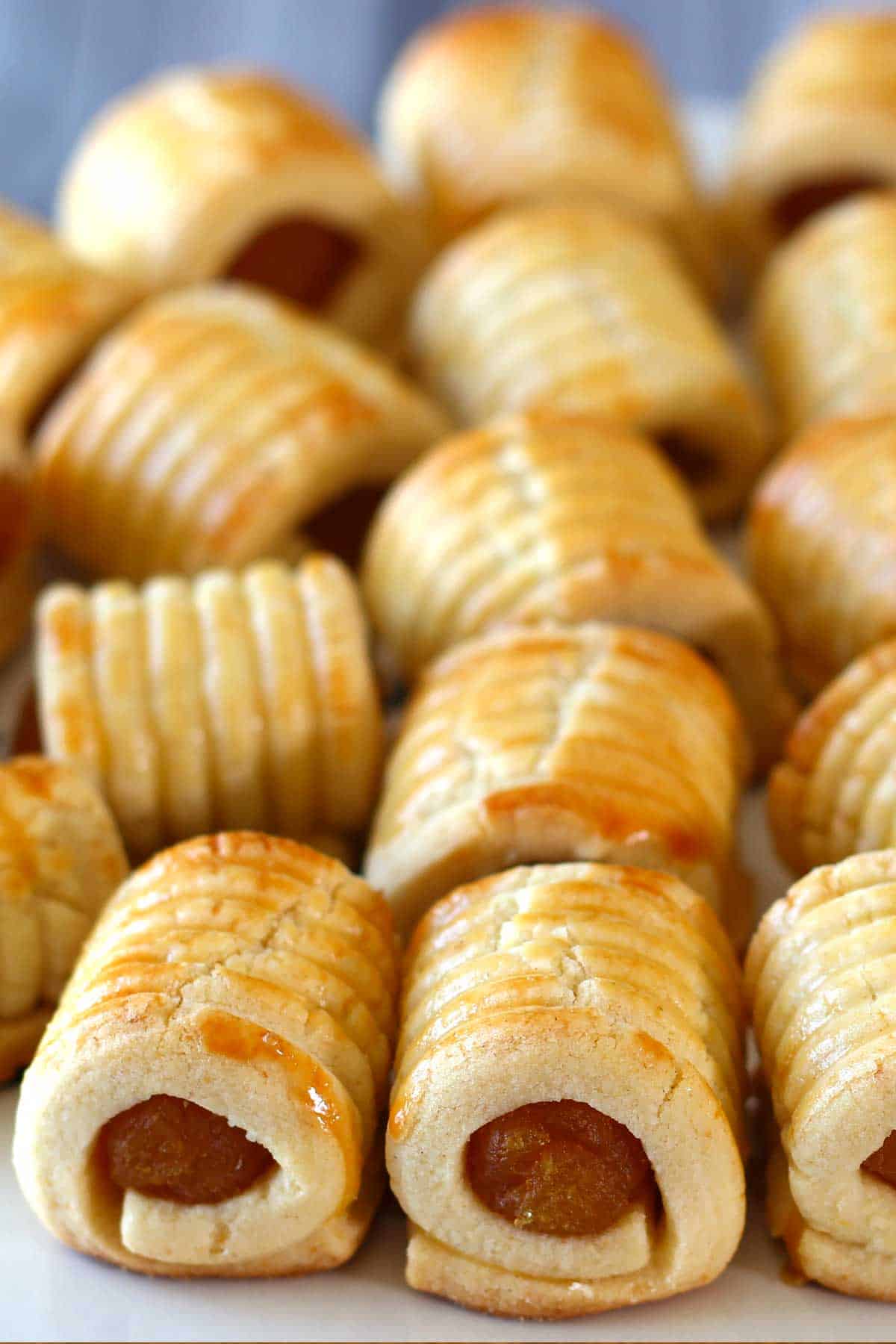 Sweet pineapple jam rolled in the soft buttery milky cookie. I make my own pineapple jam for these cookies, and it's actually easy to make. Combined with a soft buttery milky taste, oh la la! My family used to sell them when I was growing up.
---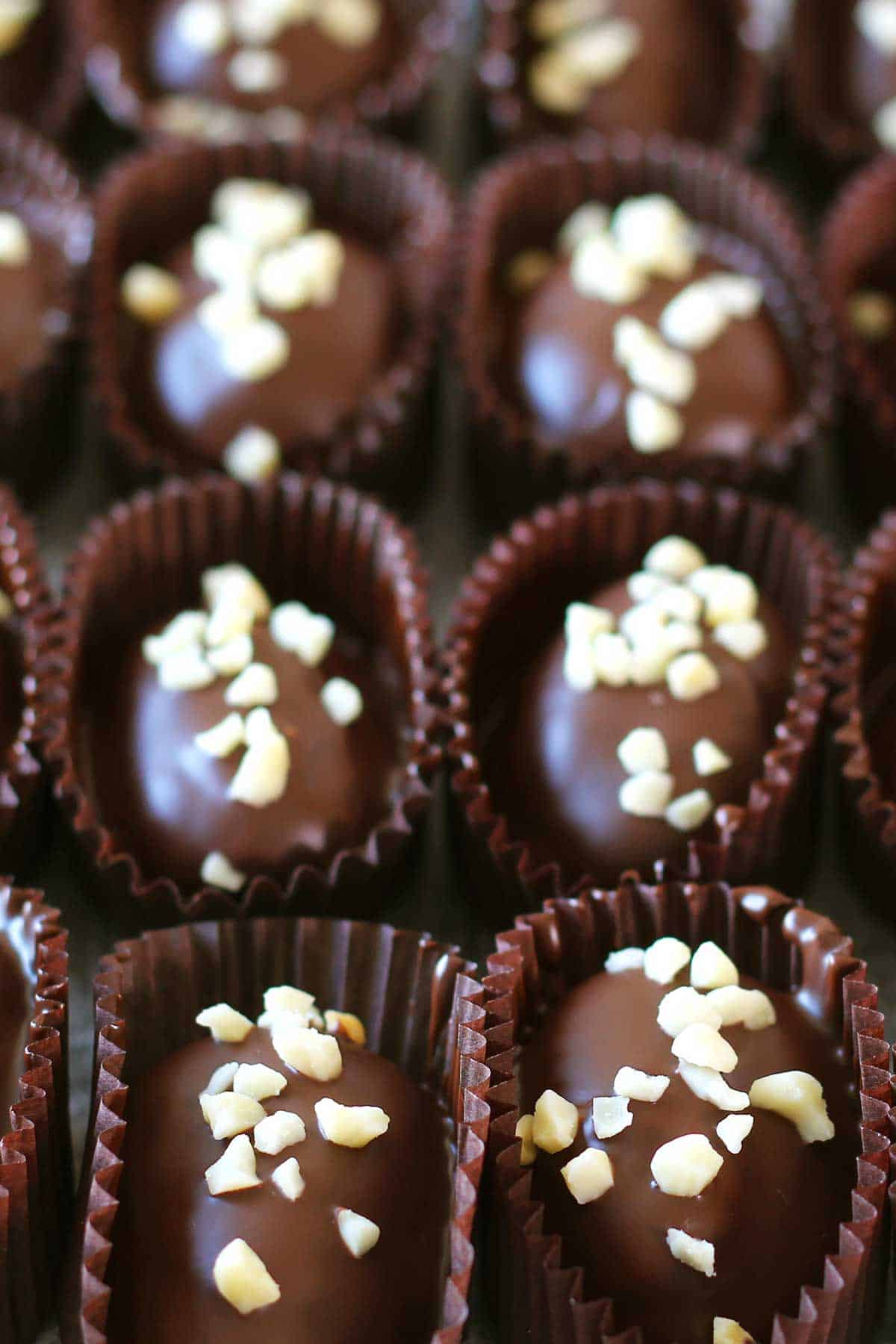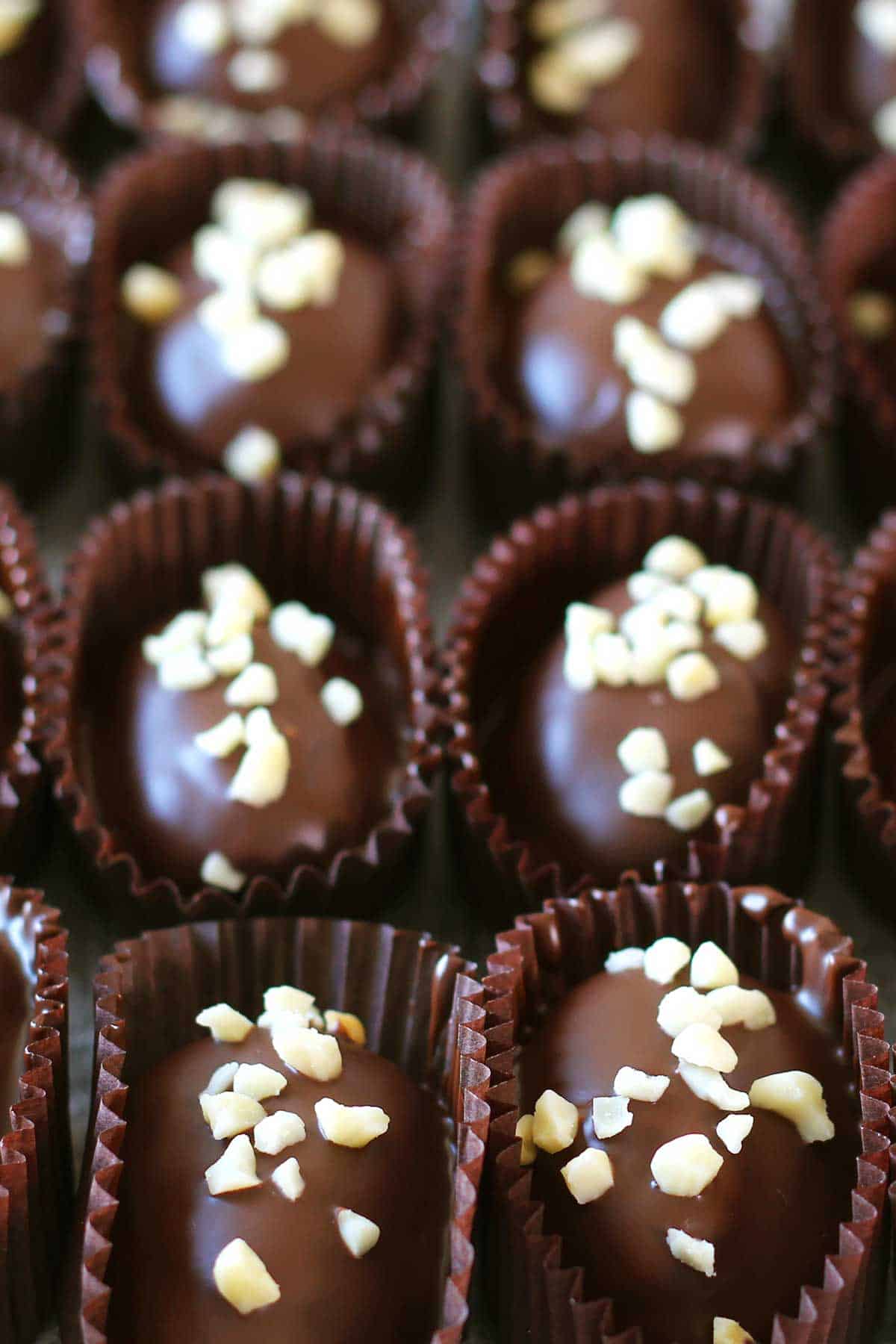 Honestly, I don't know why the name Almond London (I don't think anybody knows!) but perhaps because they rhyme? Anyway, these are crispy cookies filled with whole almonds and then coated with chocolate and then sprinkled with almond nibs. You just can't stop munching on them.
---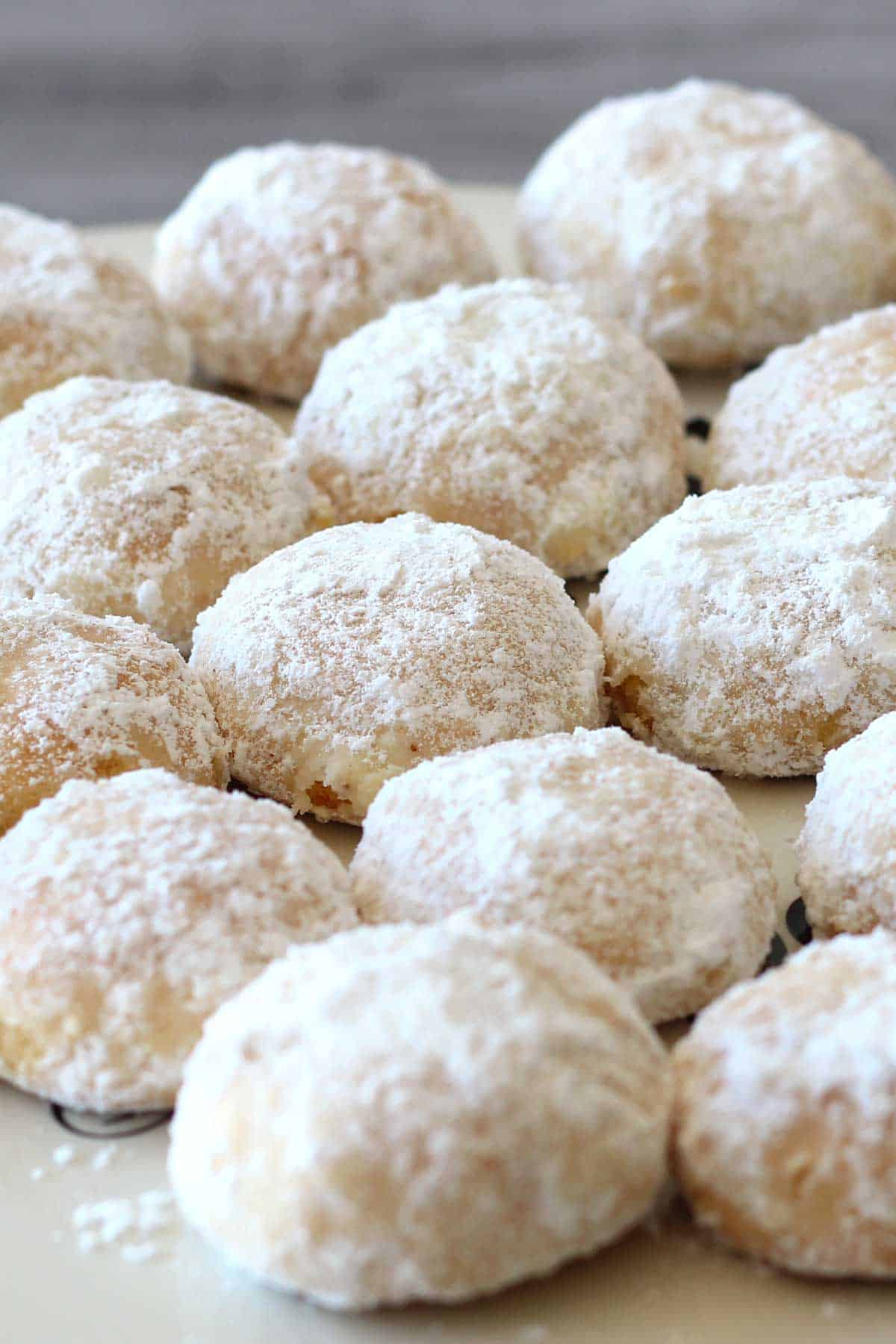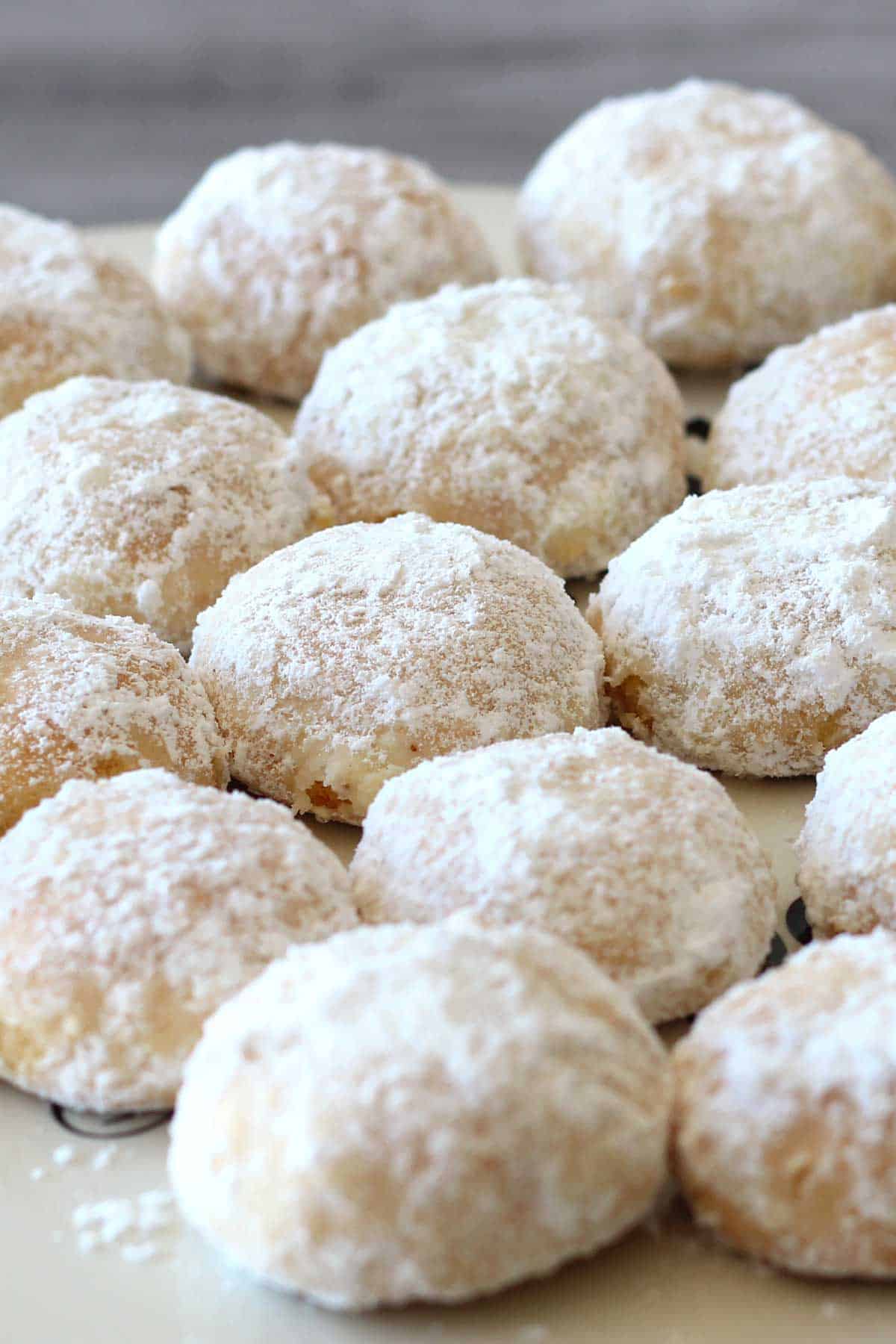 Oh these are just to die for! It's a 4 ingredients recipe, no eggs. They are super light, tender and when I say milky, they taste just that, and even more! The unique things about these cookies are there's no sugar in the dough, at all, but instead you roll them in powdered sugar once they're cooked. Yum!
---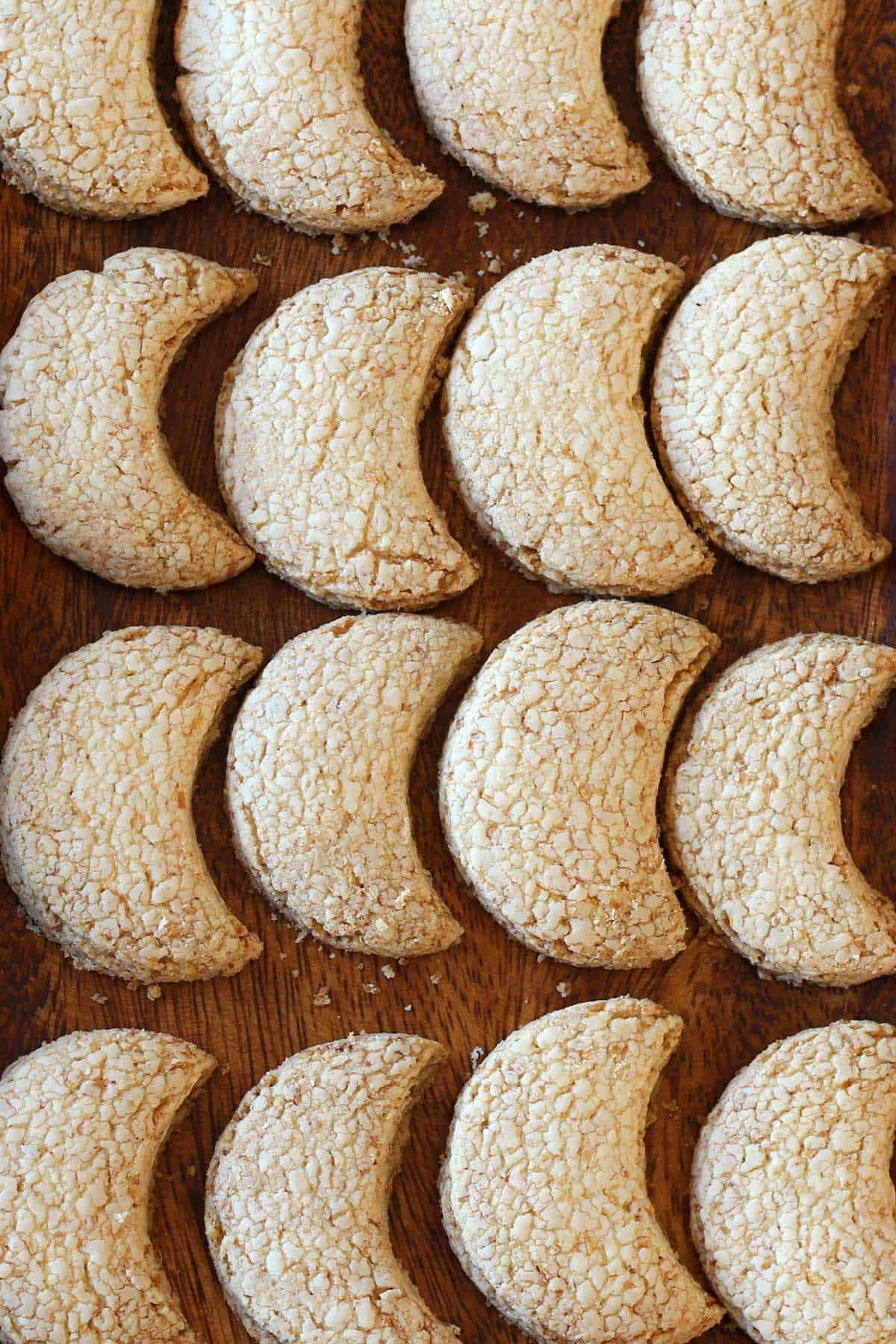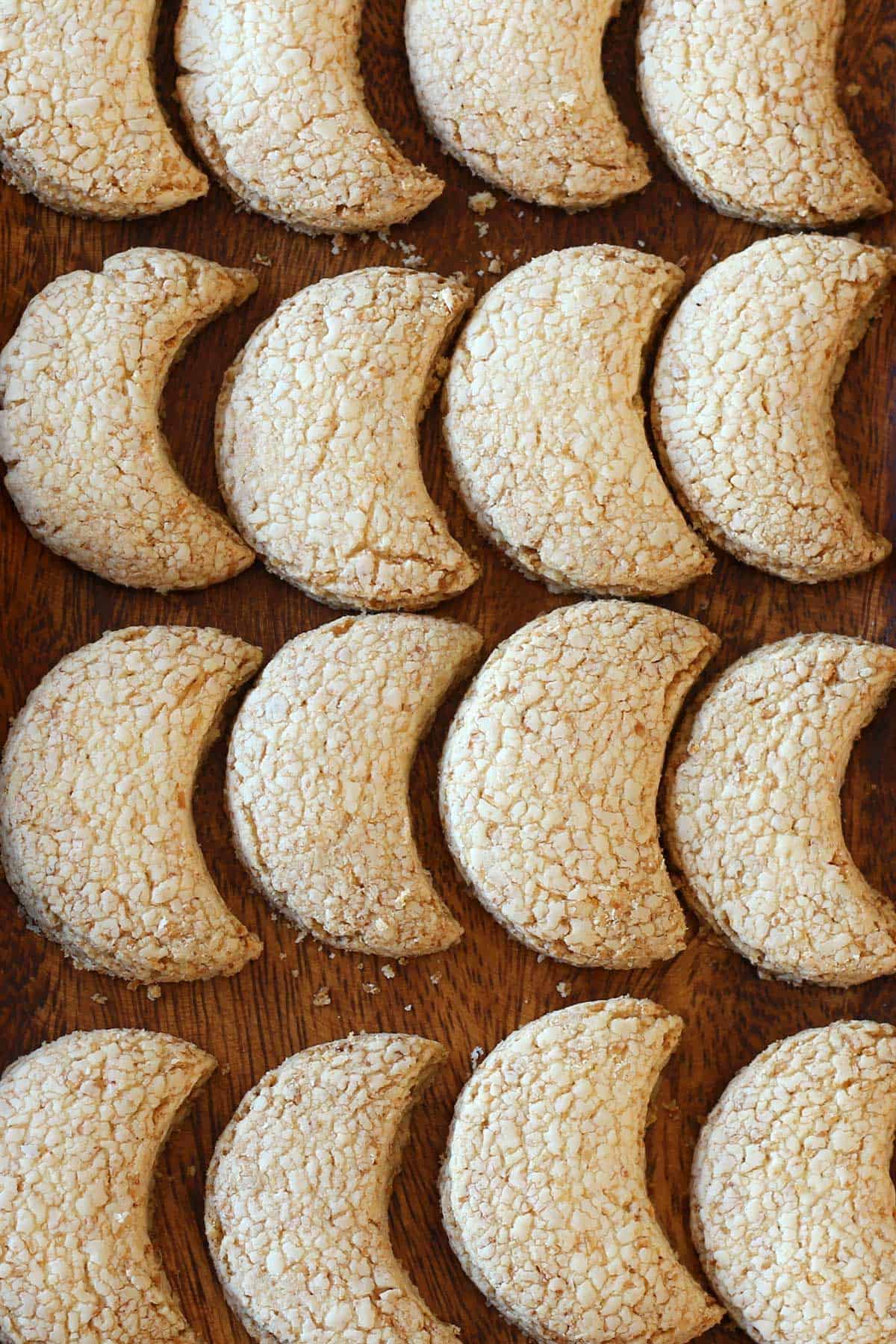 They are called half moon because of their shape. These are melt in your mouth coconut cookies. I just love the coconut taste in them, so delicious! Also, imagine the smell of whole house when these are being bake, yum!
Halfmoon coconut cookies recipe
---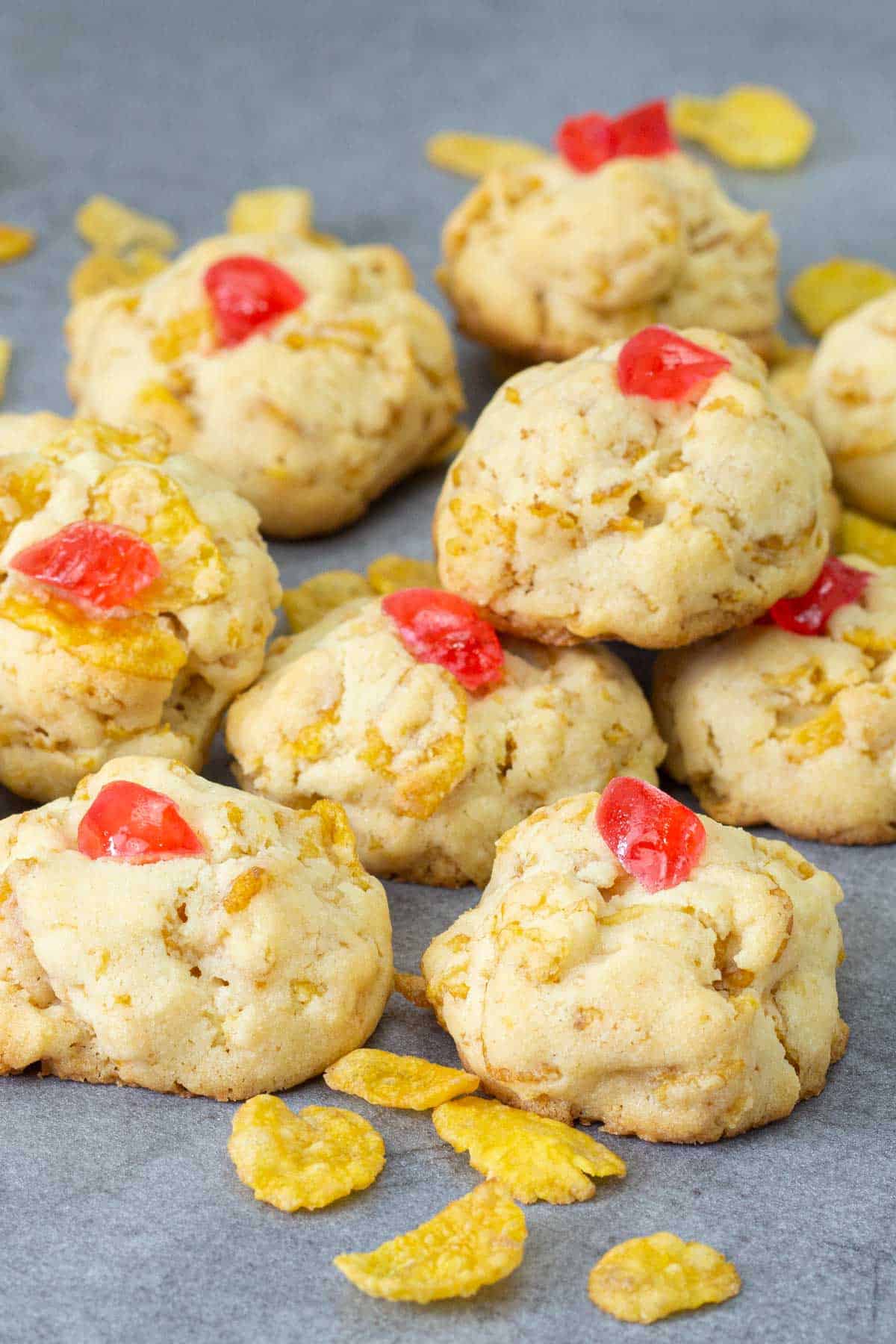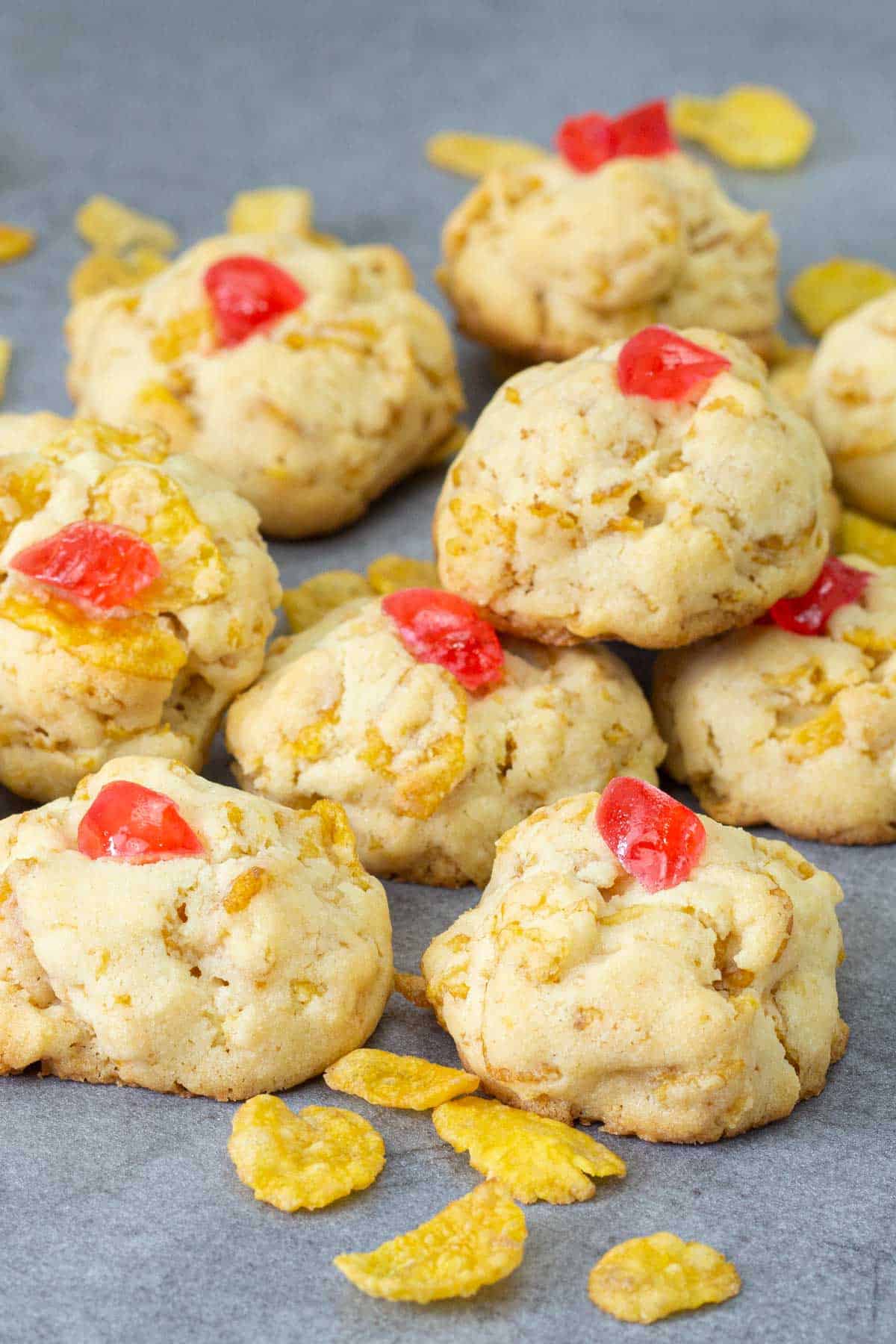 Yes, we love milky taste in our cookies! These just take a few ingredients and super easy to make. And fun! A perfect way to finish that box of cornflakes that's been there in the pantry since who knows when. Right?
Milky cornflake cookies recipe
---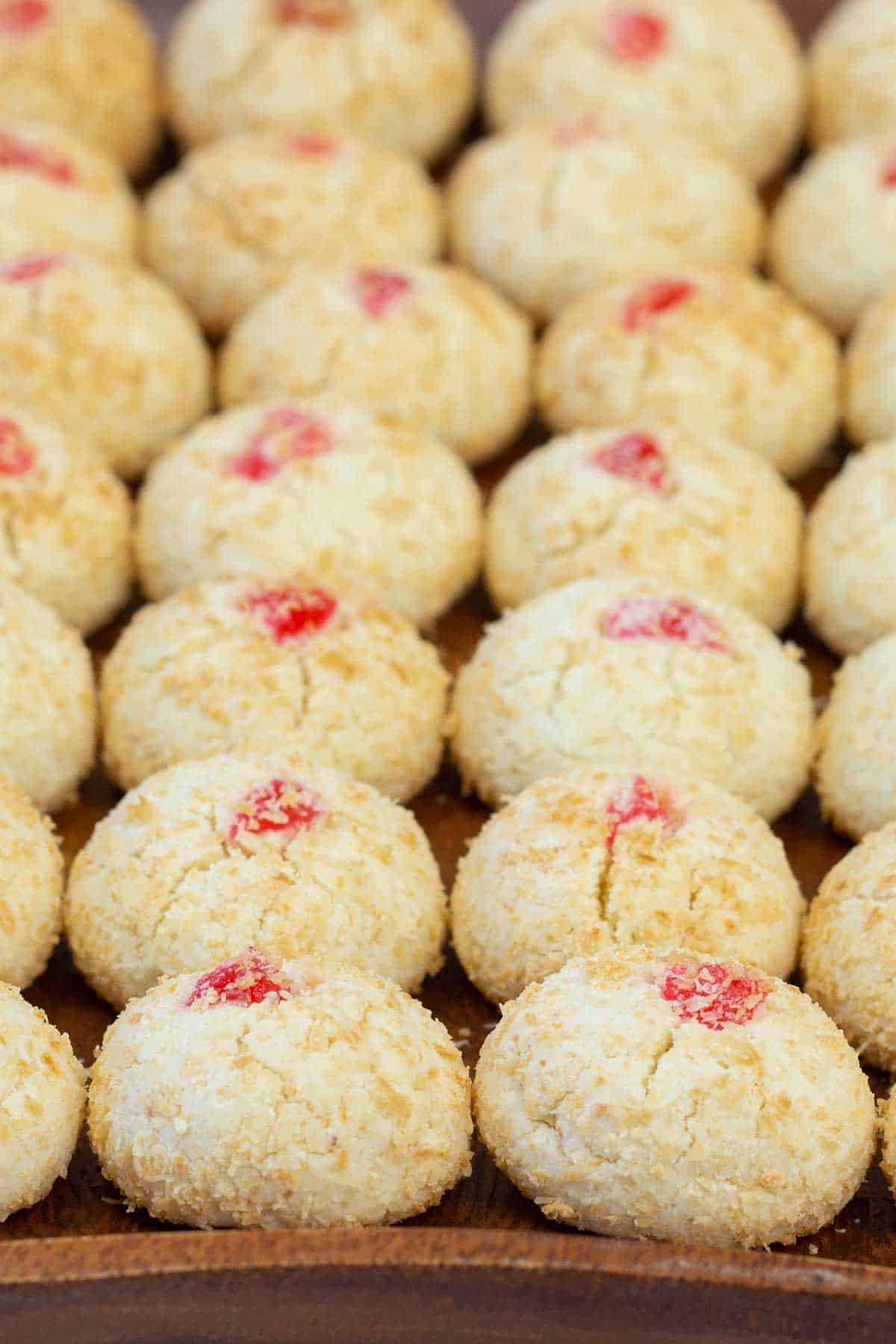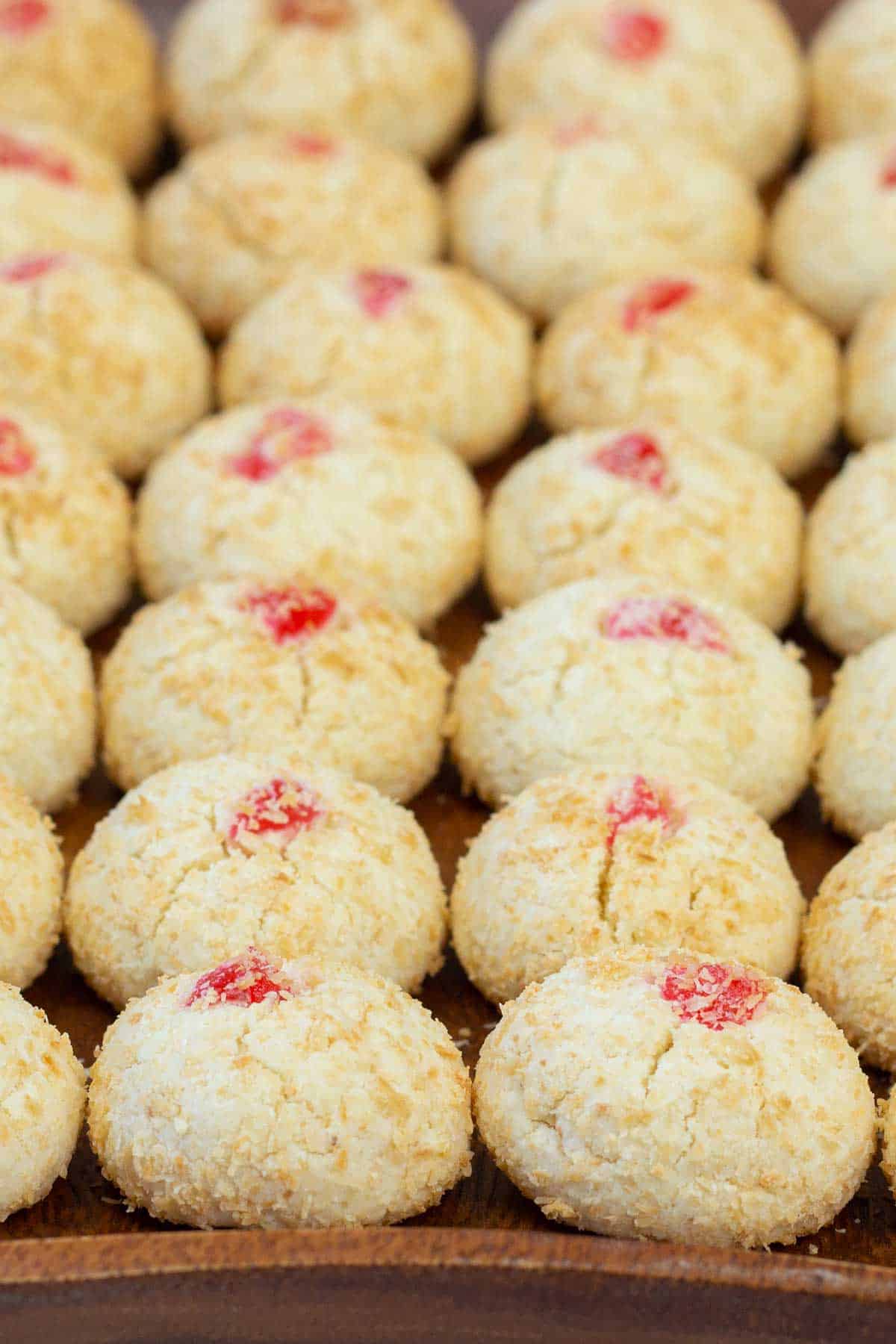 Melt-in-your-mouth coconut cookies, one of Malaysian well known classic cookies. The coconut flakes are dry fried/toasted, blended and then mixed with the dough to get that wonderful coconut flavour. And of course, then rolled in coconut flakes just for good measure. Simply yummy!
Malaysian coconut cookies recipe
---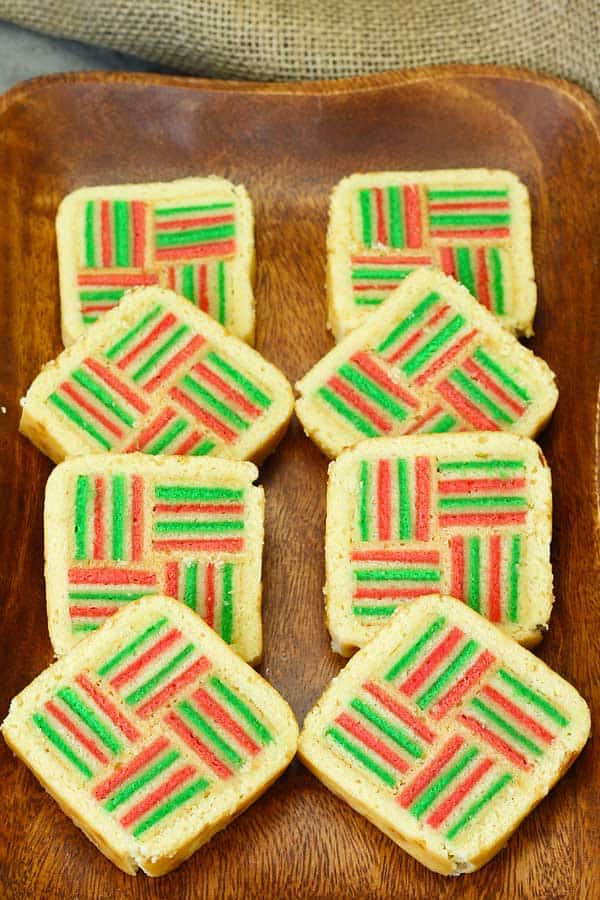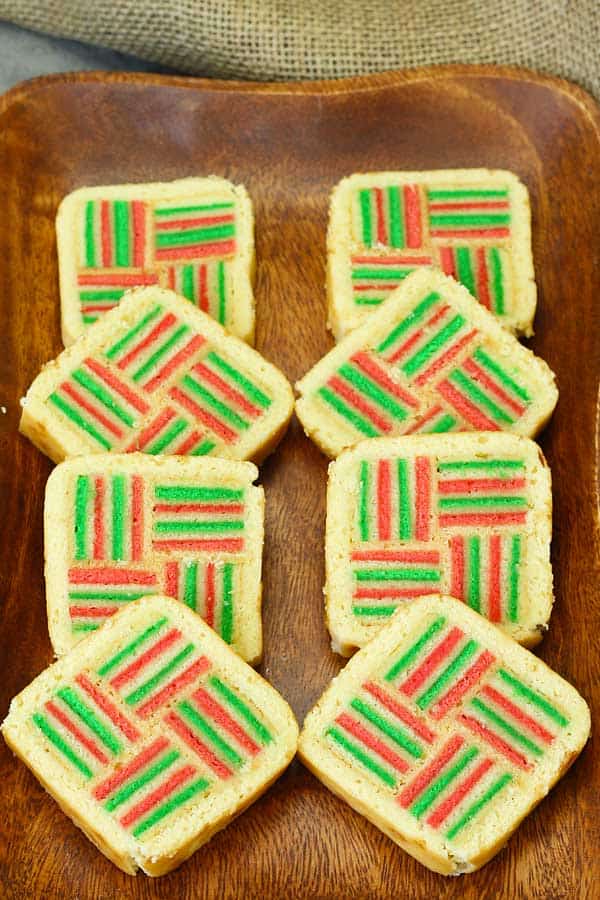 Ok, yes I know this is not a cookie but trust me, you would want to make this! This cake is unique due to its colorful designs, which make it what it is. I've modified the traditional recipe so that way fewer eggs are used. Do try!
---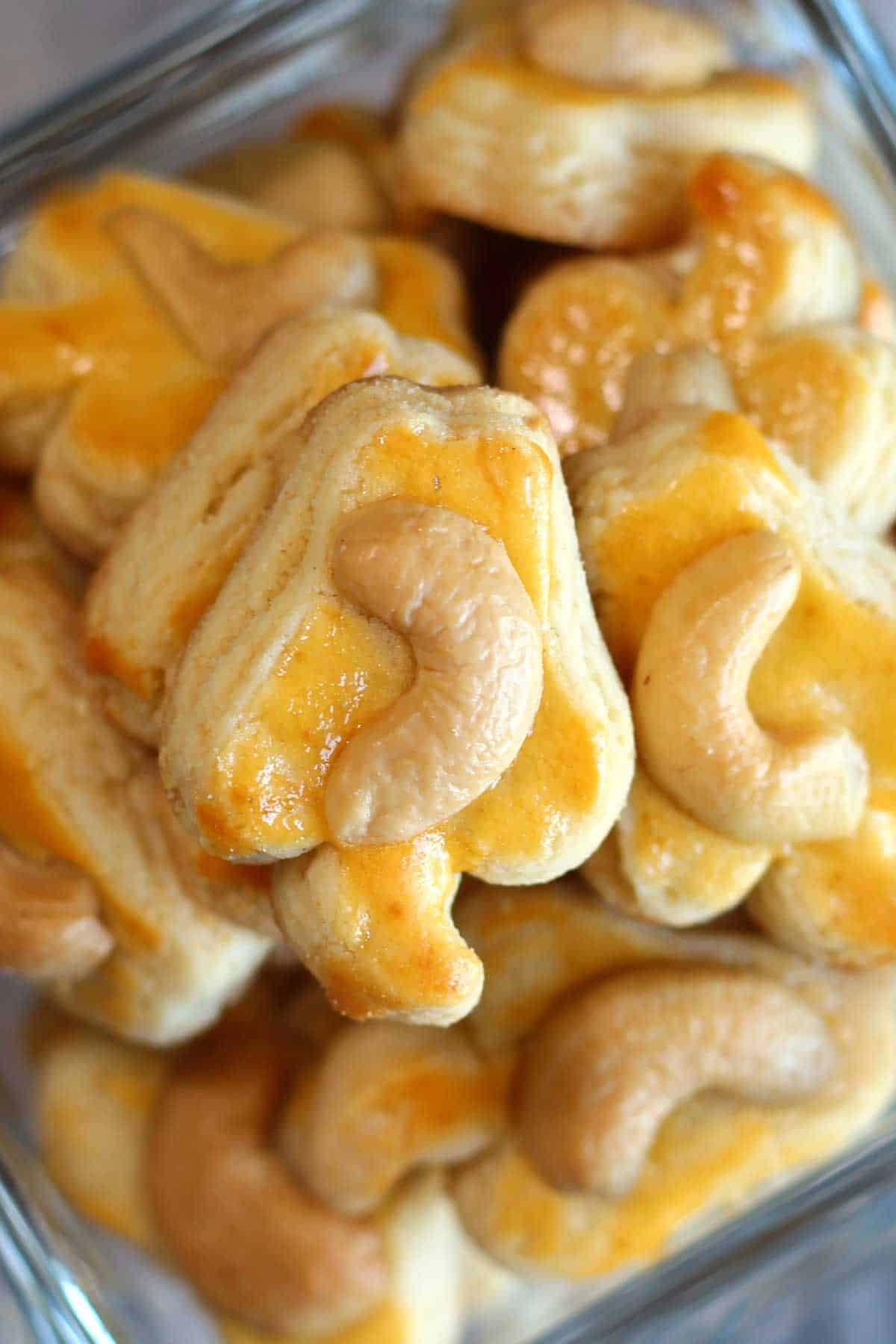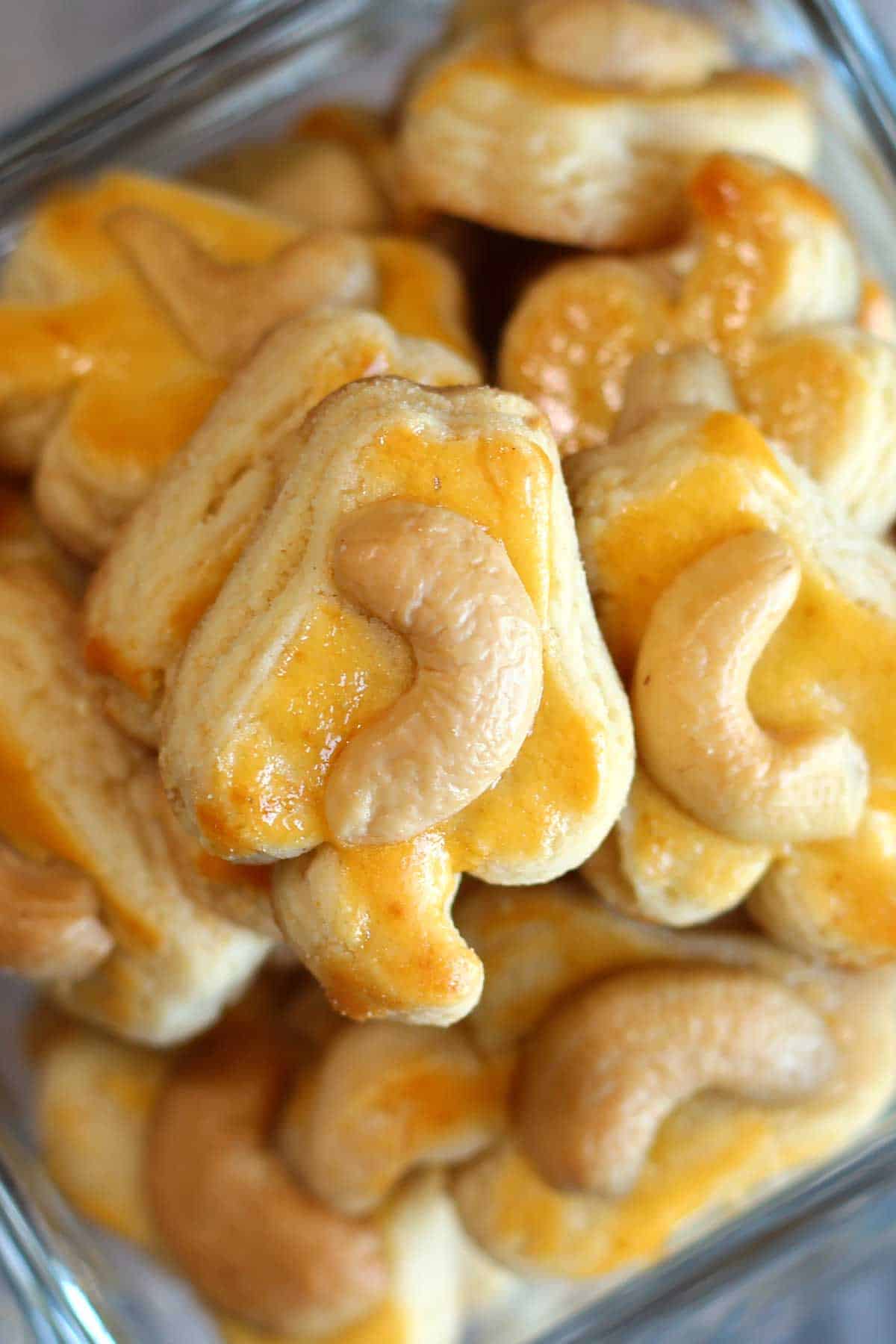 One of the Malaysian traditional cookies with a milky twist that enhances the flavor. The cashew halves on top give them an additional nice texture. These are so fun to make (and eat, of course!)
Give them a try and let me know what you think! Do you happen to have similar looking-or-taste cookies in your country? Leave a comment below.