Marco, my husband, simply loves lemon desserts and his favourite is lemon meringue pie and lemon tarts, which I used to make using my classic lemon curd recipe.
While I enjoy seeing him with his desserts but I also want him to consume desserts that are made with better ingredients.
That's why I came up with this healthified lemon curd that doesn't use any refined sugar. And I have to say, he even loves this version more!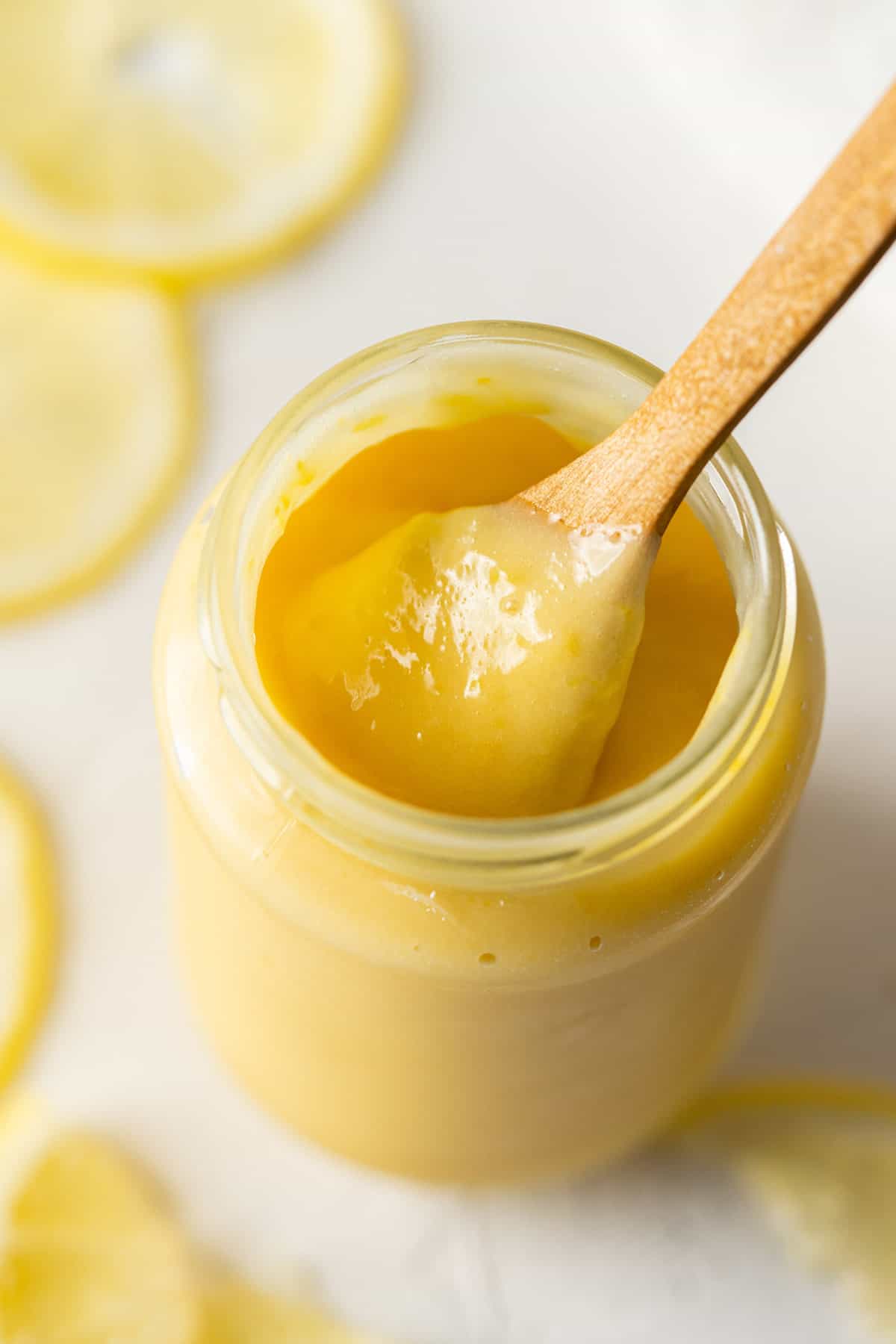 Jump to:
Recipe Highlights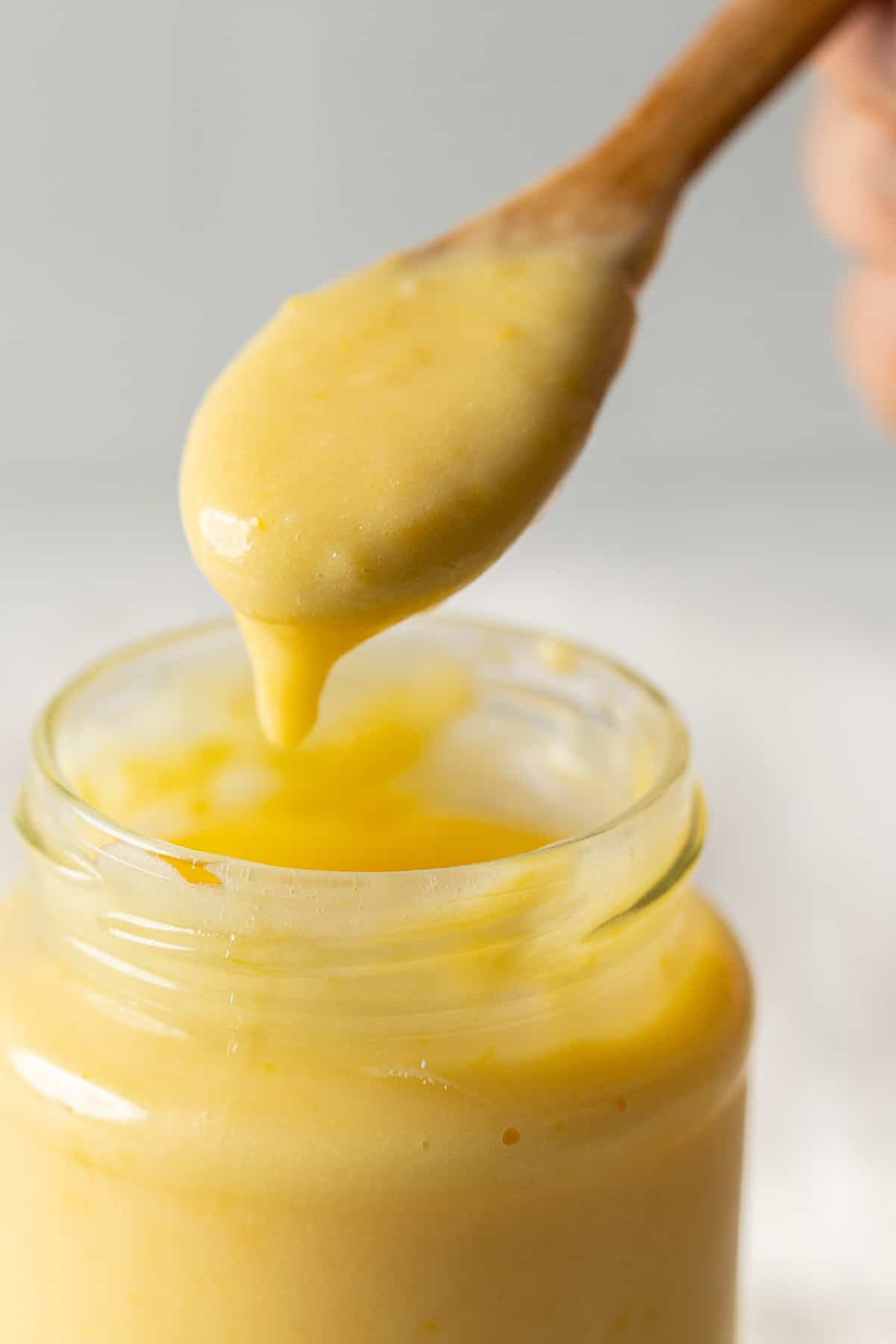 Texture and flavour - Luscious, thick and creamy. Wonderful strong lemon flavour with bits of zest, and it's mildly sweet. Using lots of lemon zest really amplifies the lemony flavour, super fresh!
Size - Around 2 cups.
Level - Easy with more or less 10 minutes of cooking time. Refer to my tips below on how to cook it, disaster-free.
Occasion - Uff, slab it on anything that you can think of. Toast? Lemon cheesecake? It goes perfectly. Make lemon tarts, and fill your cakes. The possibilities are endless.
Lets Talk Ingredients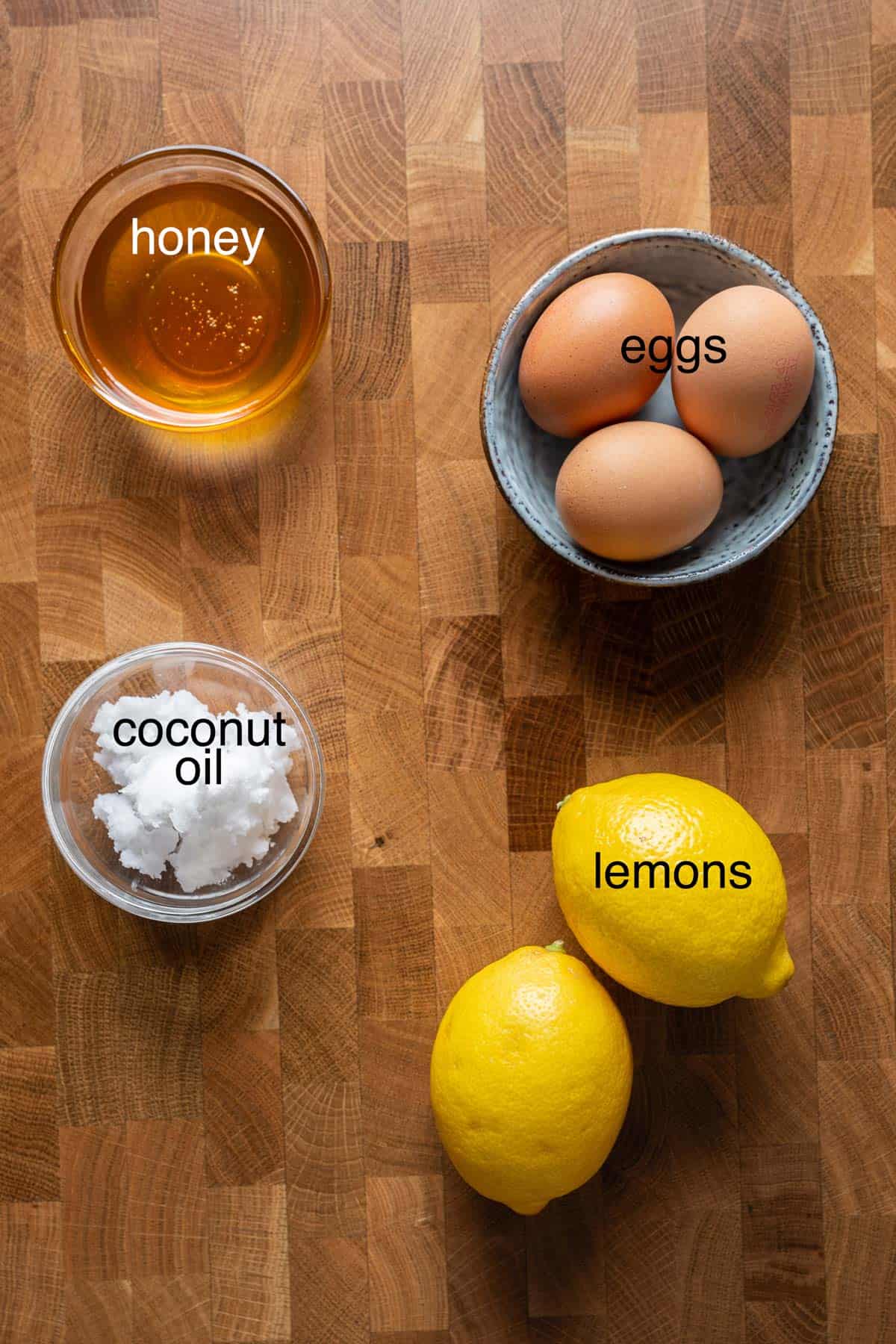 Honey - I'm using raw organic honey. It gives this delicious mild sweetness to our lemon curd. You can use maple syrup also.
Lemon - We need lemons for our lemon curd, don't we? Use fresh ones. I don't recommend using on-the-rack lemon juice in a bottle. We want the zest also, and we're going to use lots of it. The lemons that I'm using in this recipe are around fist-sized.
Tips On Cooking Lemon Curd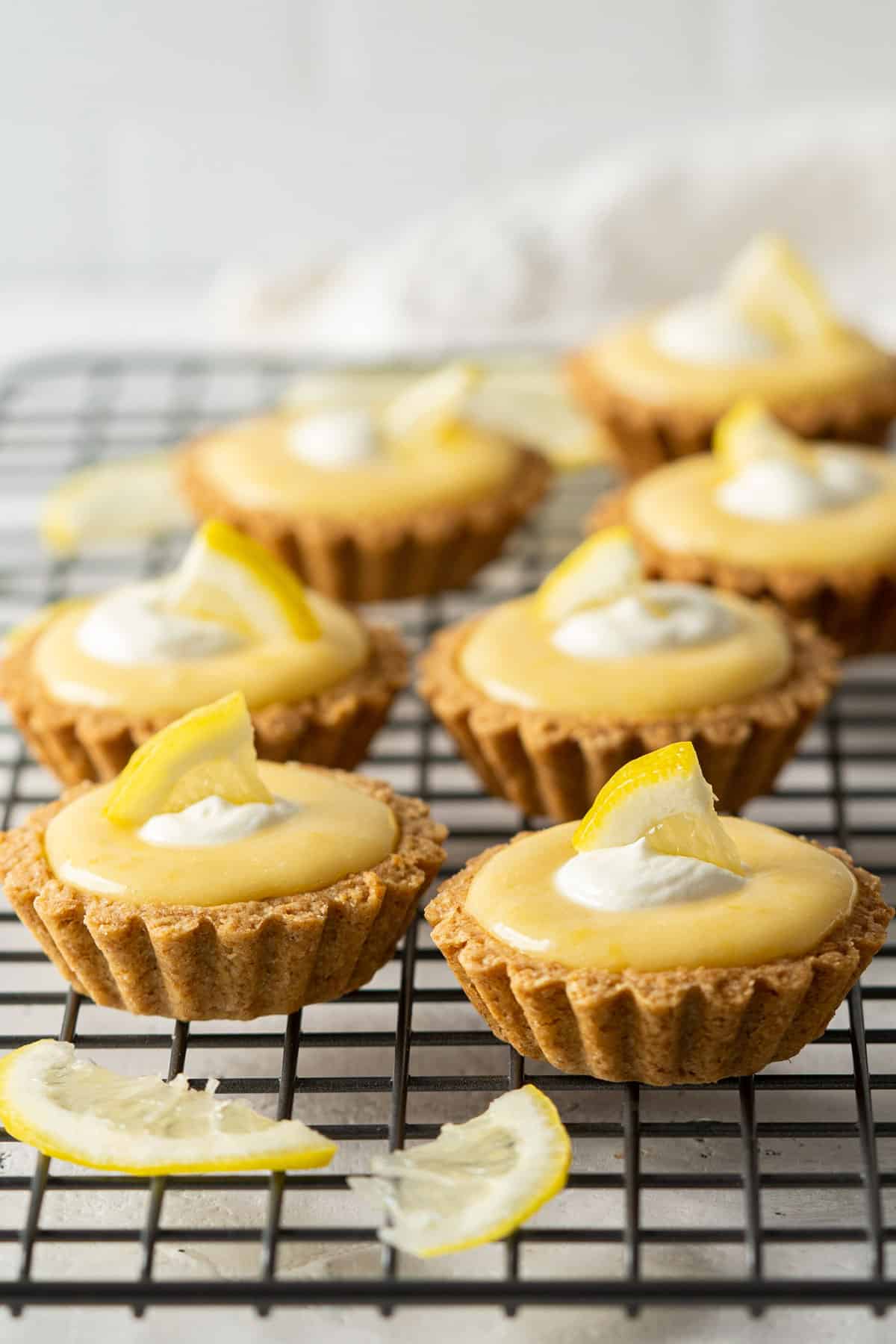 Lemon curd needs to be cooked gently because we're using eggs and we don't want to end up with lemon scrambled eggs.
I'm sharing my tips with you so that you can make it without any problems.
Simmering water - We're going to cook the mixture by placing the bowl on top of a pot that contains simmering water. This will make sure we're cooking it gently. Make sure the water doesn't boil.
No touching - Make sure the bowl doesn't touch the simmering water. Remember, we want gentle cooking.
Whisk - Whisk non-stop using a hand whisk, pay extra attention to the bottom of the bowl. You don't need to whisk like crazy, just lightly continuous whisking for more or less 10 minutes. This will prevent anything getting overcooked at the bottom of the bowl.
How Do You Know When Lemon Curd Is Cooked?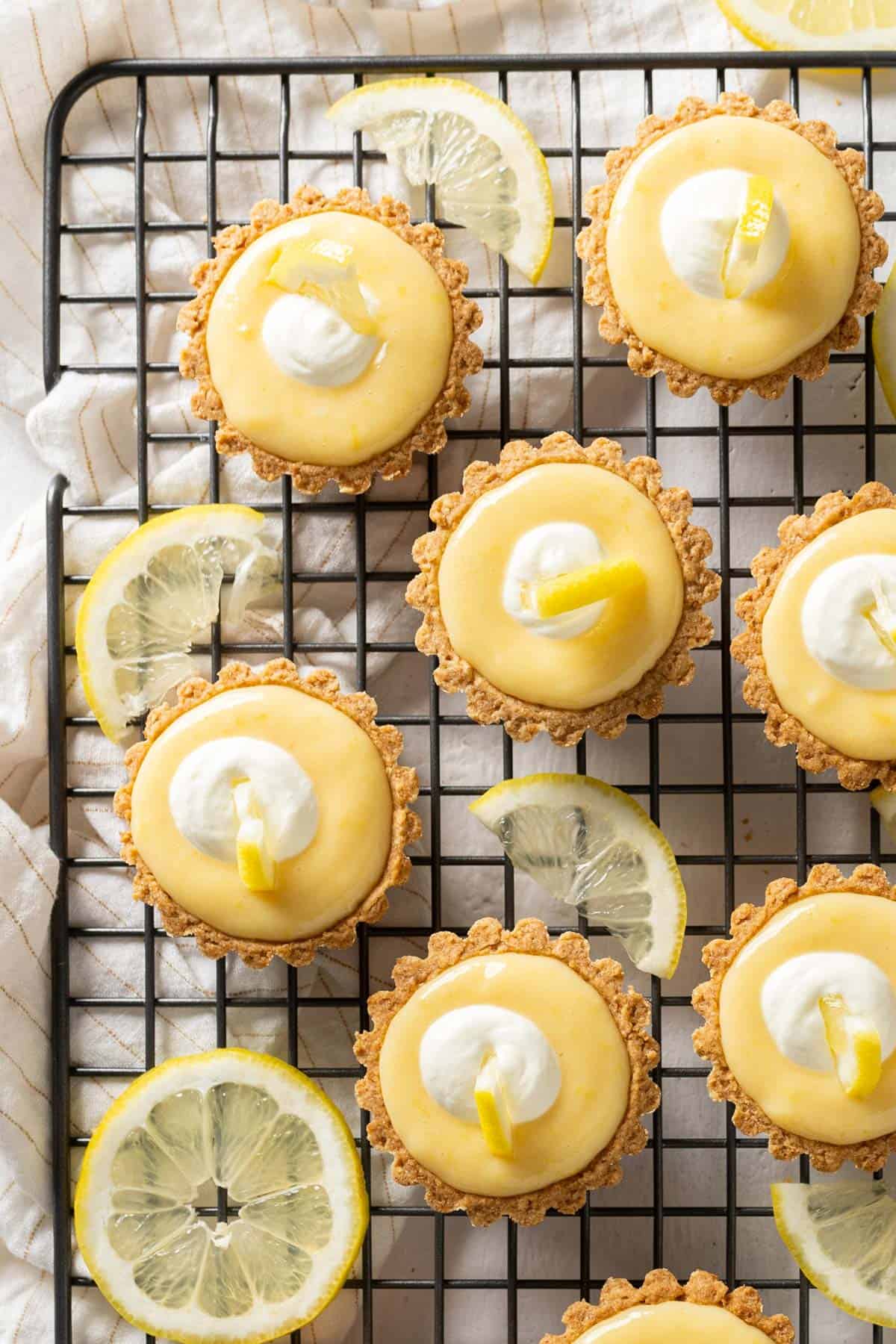 Your lemon curd is cooked when it coats the back of a wooden spoon and when you run a finger across it, it leaves a trail.
I like to stop as soon as I see that happening, even when the curd is a tad runny. It will thicken more as we cool it in the fridge later.
It's super easy, seriously!
Watch How To Make It
📖 Recipe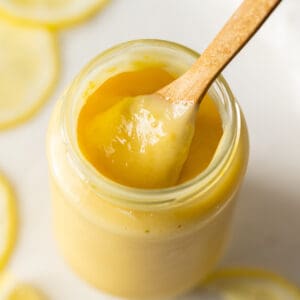 Healthy Lemon Curd
Healthy version of lemon curd that is refined sugar-free and using natural better fat, which is coconut oil. Luscious and creamy with amazing lemon flavour. The lemon zest really takes this to another level.
Print
Pin
Rate
Servings:
2
cups, more or less
Ingredients
2

tablespoon

lemon zest

, from around

2

lemons

½

cup

freshly squeezed lemon juice

(

125

ml)

⅓

cup

raw organic honey

(

80

g)

2

large eggs

3

large egg yolks

¼

cup

solid coconut oil

(

40

g), in small pieces
Instructions
Have a small pot with simmering water, cooking on the stove.

Add all of the ingredients, except coconut oil, into a bowl. Mix with a hand whisk until everything is well combined. Place the bowl on top of the pot, making sure the bottom of the bowl doesn't touch the water.

Cook for more or less for 10 minutes, whisking continuously. The lemon curd is cooked when it coats the back of a wooden spoon and when you run a finger across it, it leaves a trail.

Remove from the heat. Immediately add in the solid coconut oil and continue whisking until everything is well mixed. Cover with cling film, making sure it's touching the lemon curd's surface. Chill in the fridge for minimum 2 hours. Give it a brief mix before using.
Notes
Keeps up to 2 weeks in the fridge, in an airtight container.
Nutrition Facts
Serving:
1
cup
,
Calories:
588.3
kcal
,
Carbohydrates:
56.1
g
,
Protein:
10.3
g
,
Fat:
40
g
,
Saturated Fat:
27.7
g
,
Cholesterol:
455.3
mg
,
Sodium:
78.8
mg
,
Potassium:
197.3
mg
,
Fiber:
1
g
,
Sugar:
51.2
g
,
Calcium:
75.4
mg
,
Iron:
1.9
mg