Who doesn't love some spoonful of this goodness on top of creamy ice cream, yogurt or a cheesecake, right? It's way easier than you think and yes, today I'm going to share with you on how to make blueberry coulis in such simple easy steps.
Let's get right on!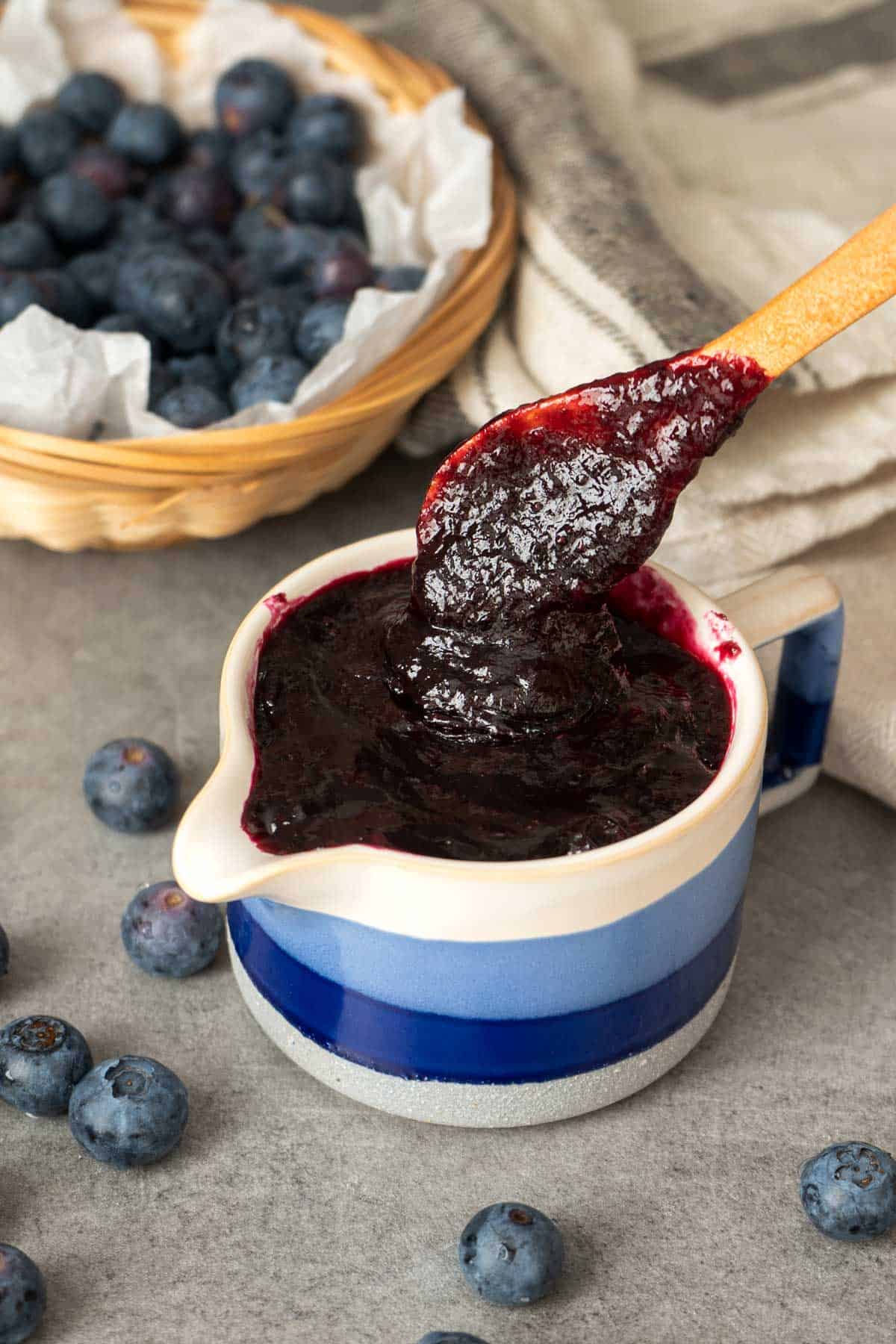 Blueberry Or Any Berry Works
Yes, my friend. This simple recipe fits all.
Let's first understand the concept of making this coulis. Alright?
What we want to do is to cook our blueberries, or any berries, with some lemon juice and sugar, until they break down and the sauce starts to thicken. I like to simmer them on medium heat and it usually takes around 5-10 minutes, depending on the amount of blueberries that I'm making.
And yes, it's as simple as that.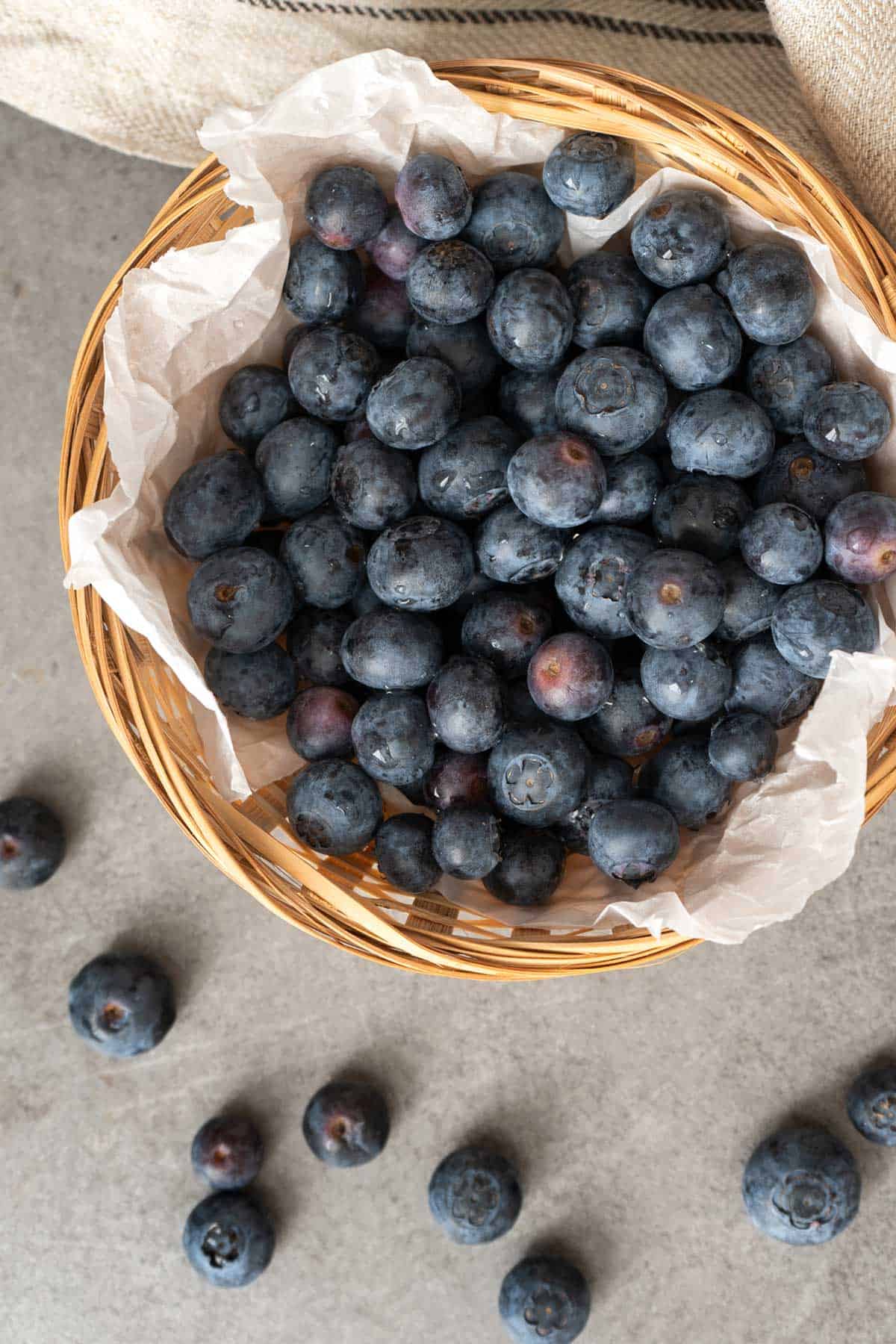 Chunky Or Smooth Texture?
That is your choice.
For me, it depends on what I'm going to use it for. If it's just for ice cream topping or to eat with yogurt or anything similar, I don't mind if the texture is chunky or smooth.
But if it is for this blueberry swirl cheesecake, then yes, I prefer the coulis to be on the smoother side so that it'll be easier for me to make the swirls, and they will look prettier.
The blueberries will break down as you simmer them and you have a few options on how to get the texture that you want.
If you like it chunky, then stir the coulis carefully as it thickens, so that you preserve the berry shape as much as possible.
If you like it smooth, then mash or press the blueberries using a spatula as you stir so that it turns into a smooth texture. If you want it even smoother, and don't mind washing more things (haha!), then what you can do is pour the coulis into a blender and blend away.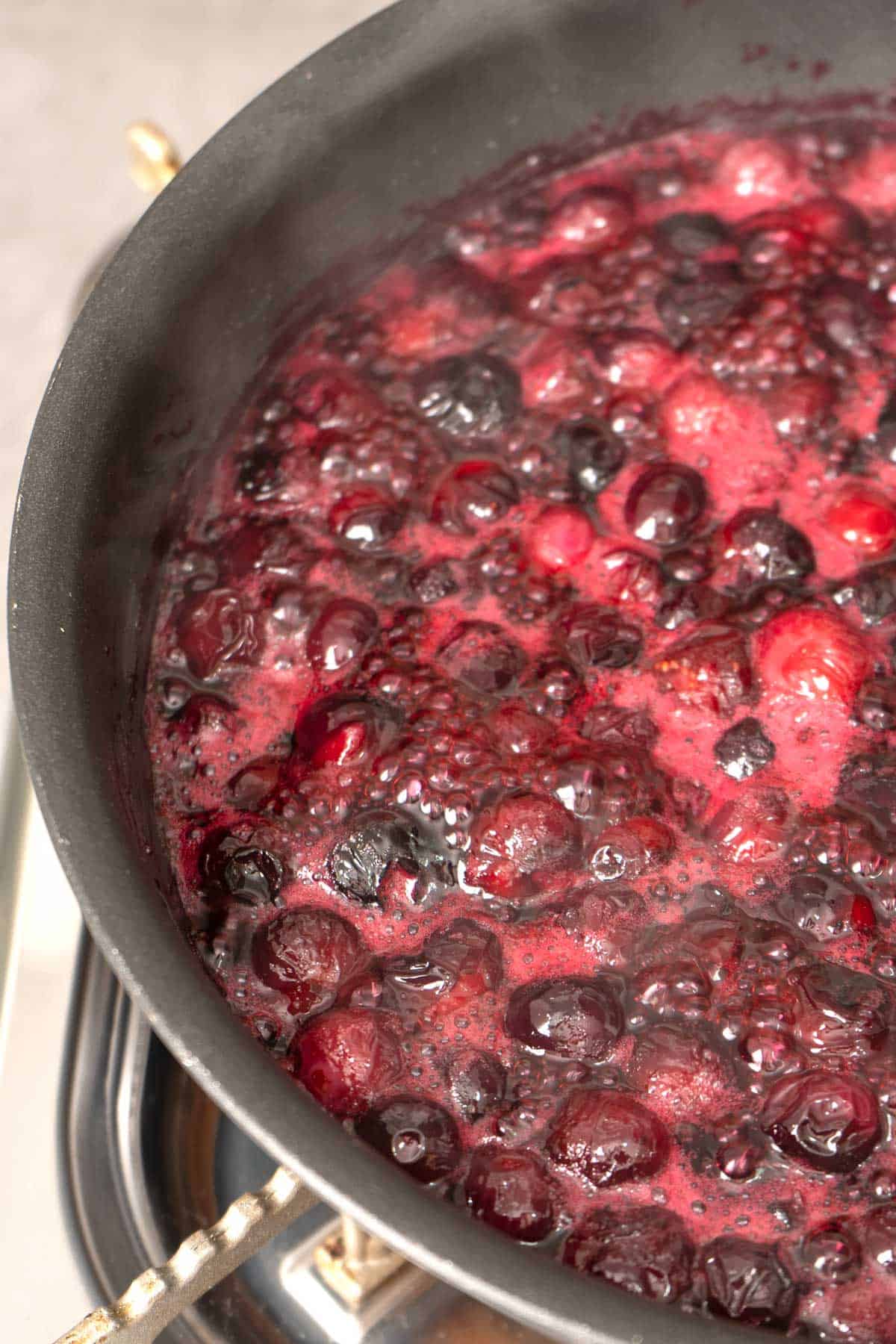 Do I Have To Use Corn Starch To Thicken It?
For this blueberry coulis, I've made it both using corn starch and without corn starch.
Personally for me, it's not needed. At all.
Blueberry is high in natural pectin, that helps the coulis to thicken and turns it into jelly-like. So why add another source of thickener, right?
However, strawberry is totally different. It's low in natural pectin so if you're using strawberries then yes, you will need to add some corn starch slurry to thicken the coulis.
My suggestion is, google for the pectin level in your berries first, in order to know if you need to use another thickener or not.
Happy trying!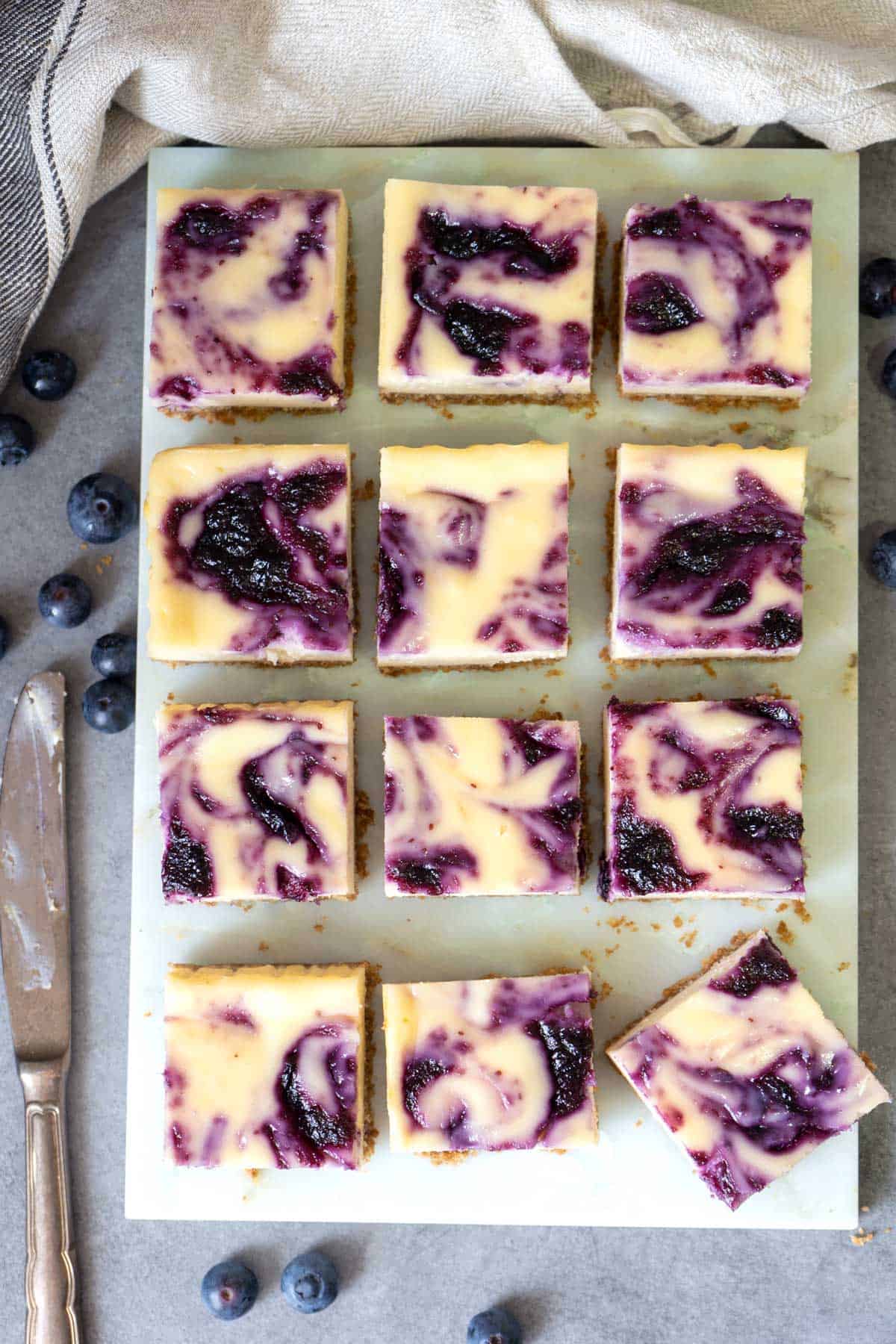 Want More Blueberry Recipes?
Here are some that you can check out:
Video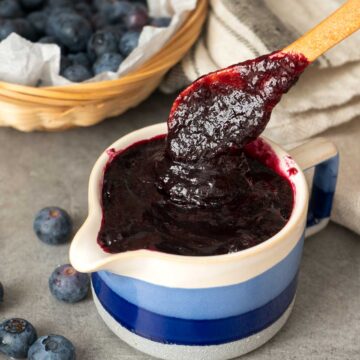 How To Make Blueberry Coulis Sauce
Simple easy steps on how to make your own blueberry coulis sauce at home. Adjust the sweetness to your liking. Make it chunky or smooth, your choice. Use other berries, read my post on that!
Print
Pin
Rate
Ingredients
1

cup

blueberry

(

150

g)

¼

cup

sugar

(

50

g)

2

tablespoon

lemon juice
Instructions
Add all ingredients into a pan and bring to a simmer on medium heat. Stir now and then. Simmer for 5 minutes or until the sauce starts to thicken.

Using a spatula, mash or press the blueberries to get a smoother texture. Heat off, pour into a bowl and cool completely.

Use it as topping for your favourite ice cream, yogurt or check out my blueberry swirl cheesecake recipe!
Nutrition Facts
Serving:
0.5
cup
,
Calories:
598.5
kcal
,
Carbohydrates:
154.8
g
,
Protein:
2.5
g
,
Fat:
1.5
g
,
Saturated Fat:
0.1
g
,
Sodium:
4.8
mg
,
Potassium:
305.7
mg
,
Fiber:
7.7
g
,
Sugar:
138.2
g
,
Calcium:
23.5
mg
,
Iron:
1
mg