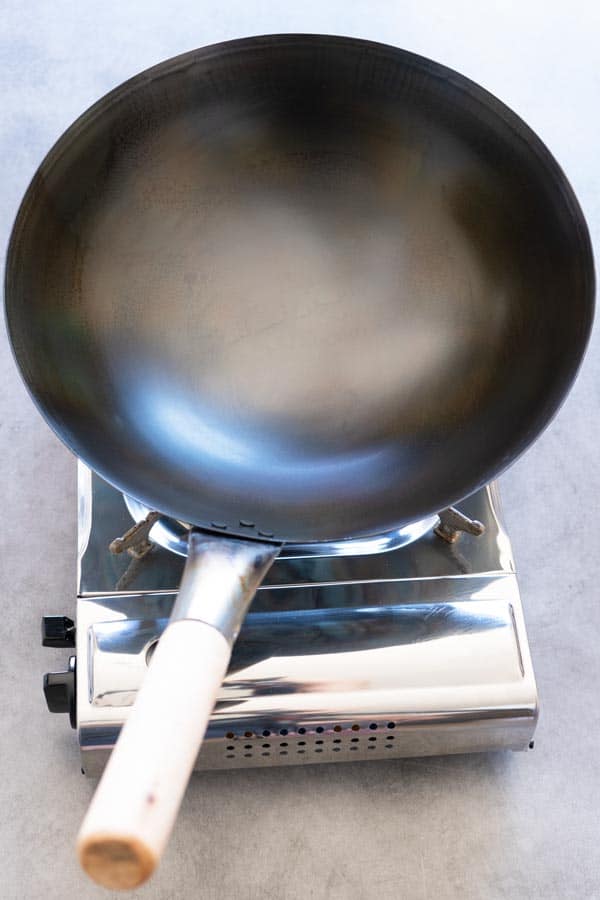 Ok so you're here because you're interested in a wok, right?
Either you're planning to buy one and are curious about it or you already have one and simply can't wait to show your wok skills with it.
For this post I will share with you how I season my carbon steel wok in an easy and effective way.
How To Season A Wok
It's actually easier than you think.
You can watch the video below to see how easy it is.
Anyways, these are the things that you should do:
1. Wash and Dry
Clean your newly purchased wok with warm water and soap. Wash it really good with a sponge, don't use anything metal or too abrasive.
Then dry your wok really good.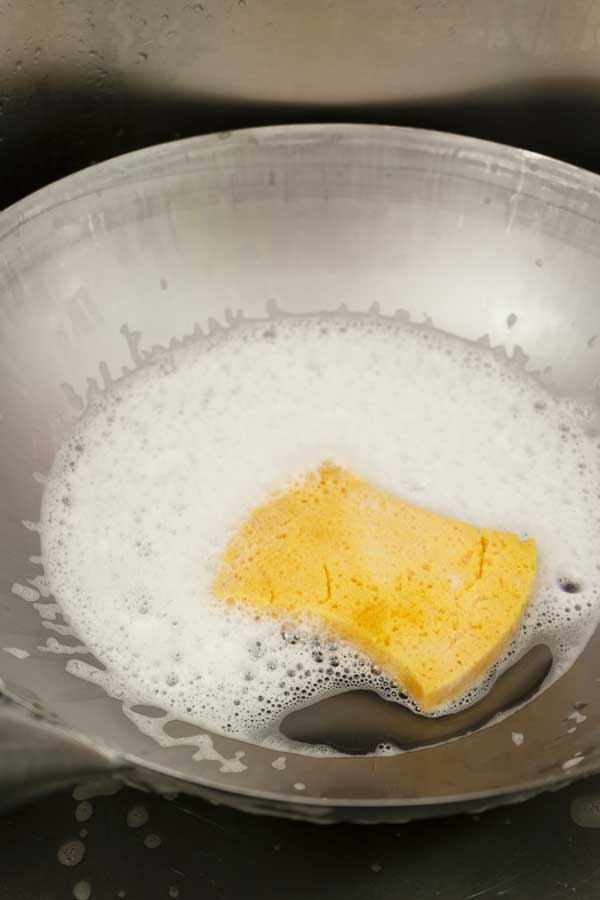 2. Do It In A Well Ventilated Space
The process of seasoning a wok will release a lot of smoke so I would really recommend you to do it in a space where you can ventilate the air easily.
Open your windows or do it outside your house.
As for me, I took my gas stove to my living room where we have a bigger window and had it opened. My husband also placed a standing fan near me to help push all the smoke out of the house. Haha!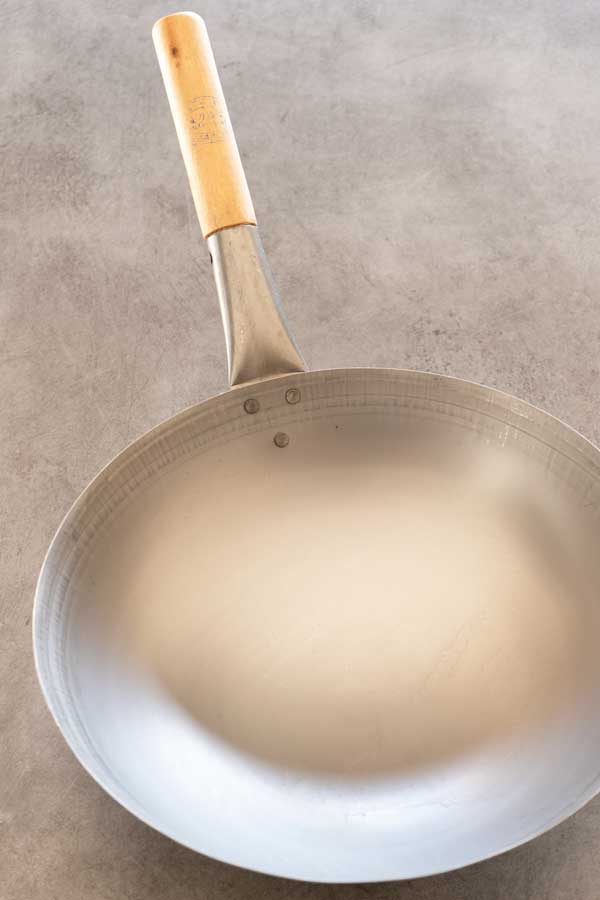 3. First Heat
Ok so lightly coat your wok's inside surface with a high smoke point oil like canola oil or vegetable oil. Use a kitchen paper to wipe off any excess oil.
Using a gas stove on high fire, start heating your wok. I like to do this bit by bit by focusing at one spot at a time and then start rotating the wok until I cover the whole wok's surface.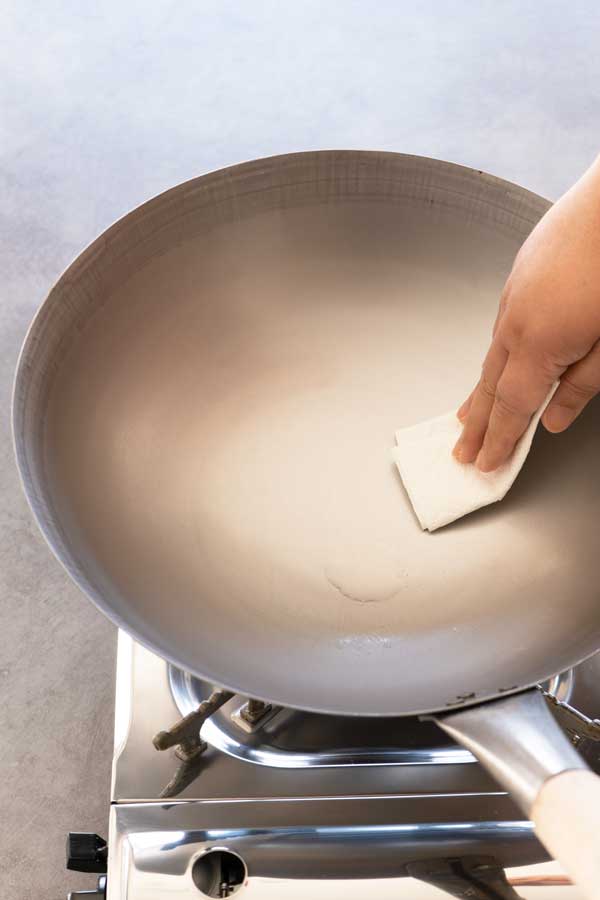 The first heat will take a bit longer, around 20-30 minutes.
You will see the wok will start turning dark so don't be scared, it's totally fine. Then the dark color will disappear and eventually will turn light blue.
4. Repeat
Once you have all the wok's surface with light blue color, then everything else is faster.
Lightly coat it again with just a bit of oil and heat it. Be careful though since the wok is hot.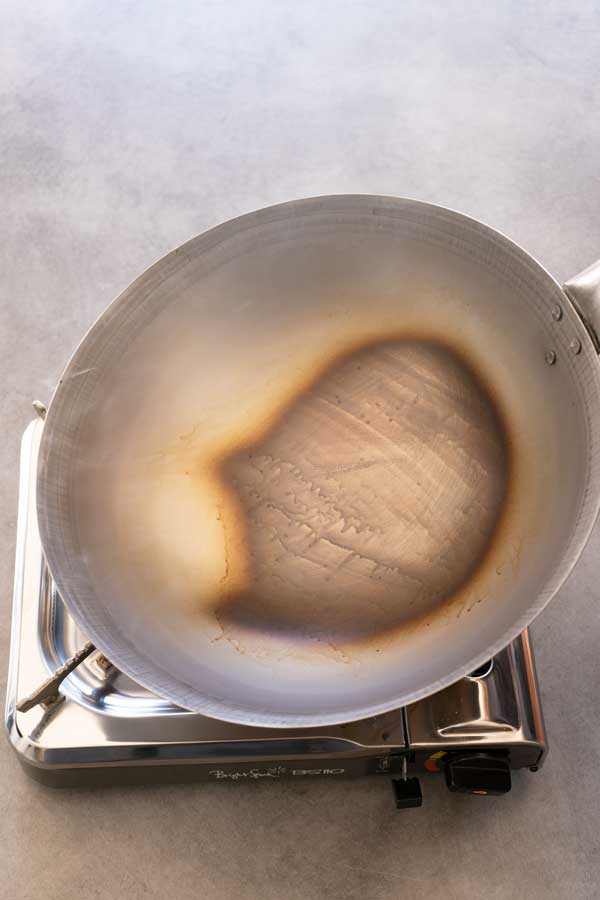 Do this for another 4 times, for 10 minutes each time.
You will see your wok will get darker each time you coat it with oil and heat.
5. It's Ready!
Yes, now it's ready to be used!
How easy was that, right?
Just know that the color will get darker after you start using it several times.
I try my best to use my wok every day. The more you use it, the more it will develop that non-stick surface with your cookings.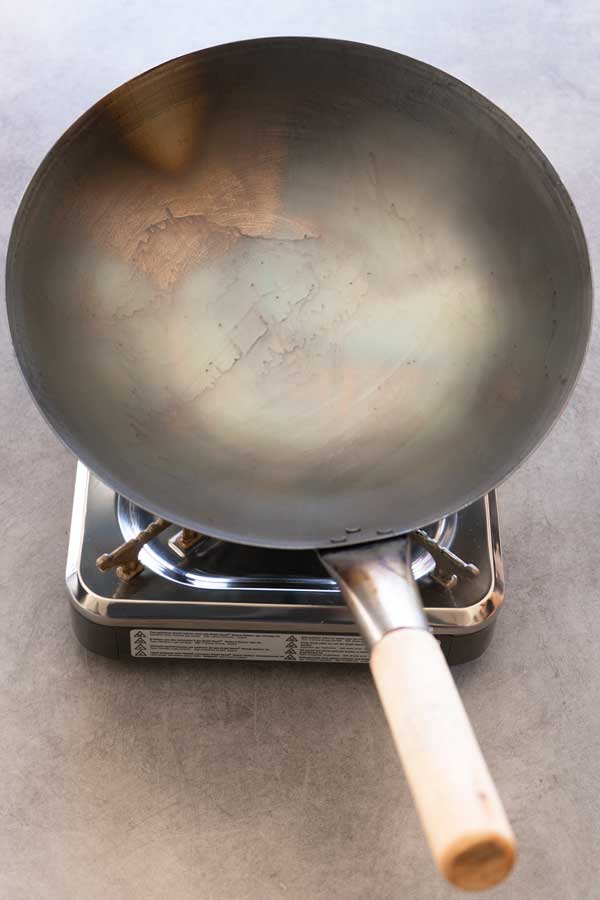 How I Care For My Wok
What I do every time after I used my wok is hand wash it with hot water and no soap until really clean.
I try not to use abrasive utensils or detergent. I simply use the softer side of the dish sponge.
Then I will wipe it dry and coat it's inside surface with just a bit of oil.
That's it.