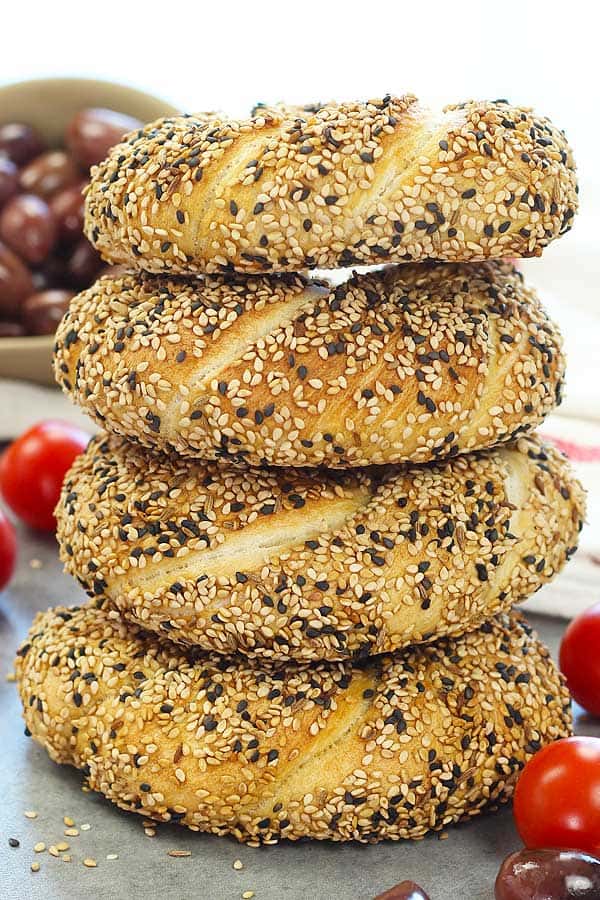 Background
It is a circular bread ring, usually coated with sesame seeds and sunflower seeds. Its other name is Simit or in Arabic the word comes from samid which means white bread. In the United States it's known as Turkish bagels.
Simit is a famous street food in Istanbul. It's usually eaten plain or some would serve it with tomato, feta cheese and olives. It's eaten more as a savoury bread than sweet.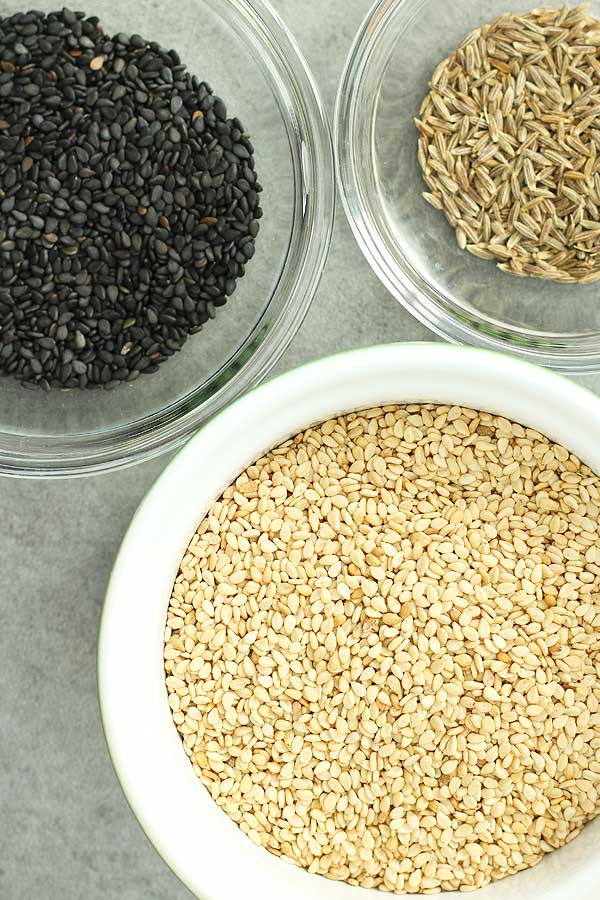 Simit vs Bagels
As I mentioned earlier in the United States it's known as Turkish bagels. Some would say that's not accurate. Why?
Bagels needed to be boiled with either some sugar or honey, before being baked in the oven. Boiling is not needed in Simit. Instead you dip it in molasses mixture, coat it with sesame seeds and then bake. That's the different between the two of them.
Nevertheless, it's just a reference of name. They both taste amazing.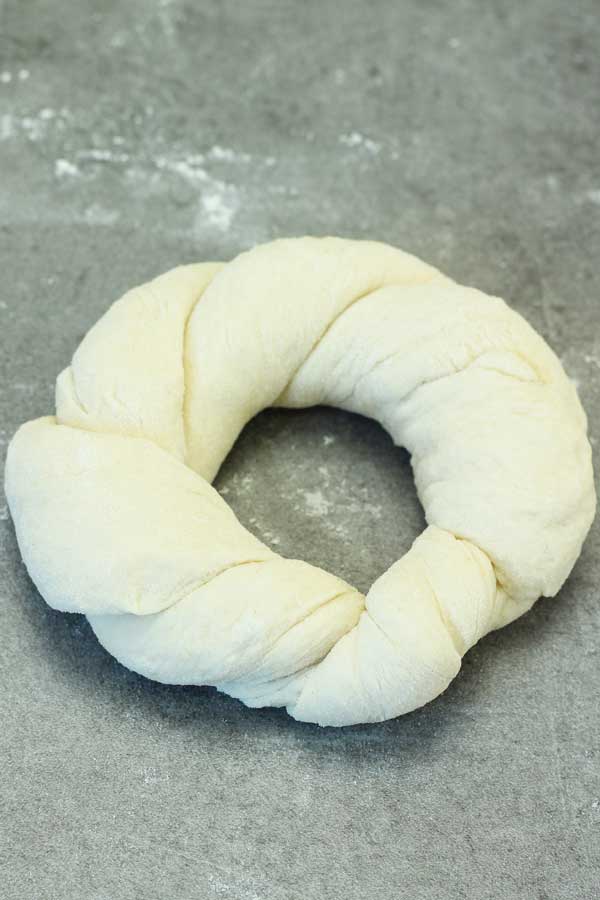 Making Them
I LOVE making bread! The smell of freshly baked bread is the best (well next to recently cooked jasmine rice). The taste of freshly baked bread is just unbelievable. Don't you think?
I haven't been to Turkey. I would love to visit it one day. I first found out about the existence of this amazing bread from Mark Wiens Youtube channel when he went to Turkey and started to chew down on Simit on the streets. The shape and beautiful looks of the bread was what attracted me to the bread in the first place.
Then I started to make my own Simit, and the taste.... is just delicious! It's chewy on the outside and soft in the inside. It has this slight sweet taste as you bite into it. This is because the use of molasses (which I'll talk about a bit later).
You would think it's difficult to make Simit looks like Simit, right? That twisted ring shape fully coated with sesame seeds look. Well it's not.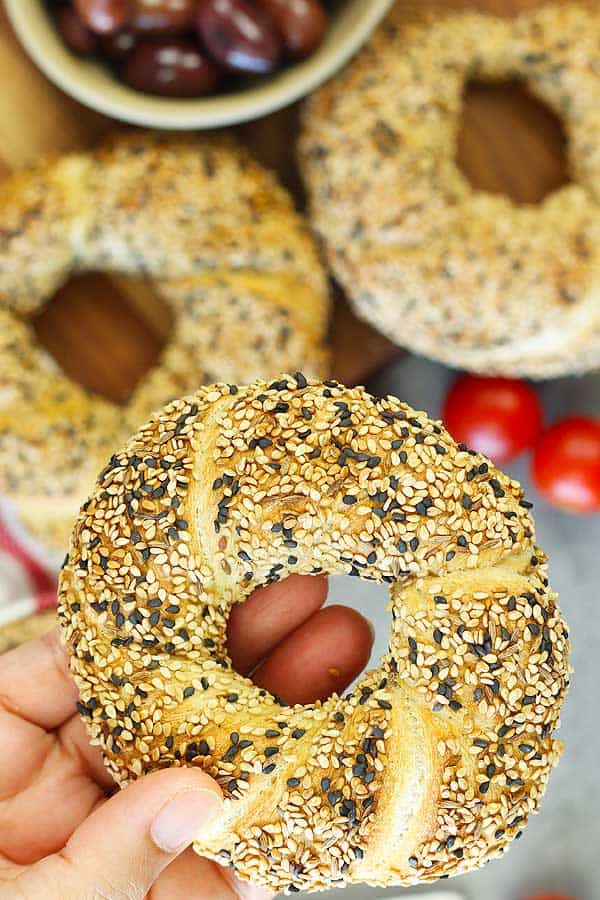 As you can see in the video below, you basically just need to make a long rope out of your dough, fold it in half and start twisting on both ends. Then make a ring shape and pinch the seams.
What makes all the sesame seeds stick to the bread is the molasses.
Substitution to Pekmez
Originally, the twisted ring is dunk into pekmez mixture before baking. Pekmez is a molasses type thick syrup that's made from fruit and is a common thing in Turkey.
I don't have pekmez. So I go to the next best thing. Molasses. For me they both have similar texture and though the taste might not exactly be the same, they do serve the same purpose in this recipe.
Which is to act as a sweet layer on the outside surface of the dough, enabling the sesame seeds to stick and to bring that slight darker color to the bread skin when baked.
Doable, right? Do give this a try.
More Bread Recipes
Video
📖 Recipe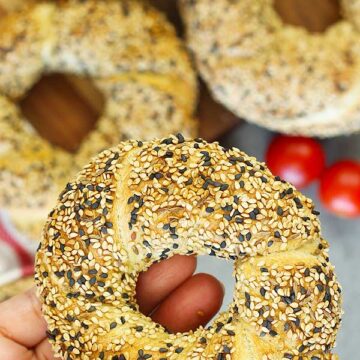 Turkish Sesame Bread (Simit)
My take on the famous street food, Turkish sesame bread or also known as Simit. The recipe is super simple and the result is delicious!
Print
Pin
Rate
Ingredients
The Seeds
½

cup

sesame seeds

(

70

gr)

2

tablespoon

black sesame seeds

1

tablespoon

cumin
The Molasses Syrup
⅓

cup

molasses

(

80

ml)

¼

cup

water

(

60

ml)
The Bread
¾

cup

water

(

190

ml)

½

teaspoon

sugar

1 ½

teaspoon

dry yeast

(

5

gr)

2

cups

bread flour

(

260

gr)

¾

teaspoon

salt
Instructions
The Seeds
Toast the seeds together in a pan on medium heat for a few minutes until slightly brown. Set aside in a place to cool completely.
The Molasses Syrup
Add molasses and water into a wide bowl, mix and set aside.
The Bread
Add sugar into the warm water and mix. Then sprinkle the yeast and mix. Leave to activate for 3-5 minutes.

Add the rest of the ingredients into a standing bowl mixer including the yeast mixture. Mix to incorporate and then knead for 10 minutes. Place the dough into a greased bowl and cover it tightly with a cling film. Leave to double in size in a warm and draft free place.

Sprinkle some flour on the working surface and place the dough. Lightly knead it into a log. Then cut it into 4 equal pieces.

Take a piece and then roll it into a 20 inch (50 cm) rope. Fold it in half and twist both ends on the opposite direction. Form into a ring and pinch the seams together. Dunk into the molasses syrup mixture and then place it in the plate containing sesame seeds and coat it well with the seeds. Place it on a baking tray with a baking sheet. Repeat with the rest. Leave to puff up, around 30 minutes.

Bake in a preheated oven at 400ºF (200ºC) for 15 minutes. Enjoy!
Nutrition Facts
Calories:
483.7
kcal
,
Carbohydrates:
78.7
g
,
Protein:
14.3
g
,
Fat:
13.7
g
,
Saturated Fat:
1.9
g
,
Sodium:
465.3
mg
,
Potassium:
681.9
mg
,
Fiber:
5.8
g
,
Sugar:
23
g
,
Calcium:
321.2
mg
,
Iron:
6.6
mg