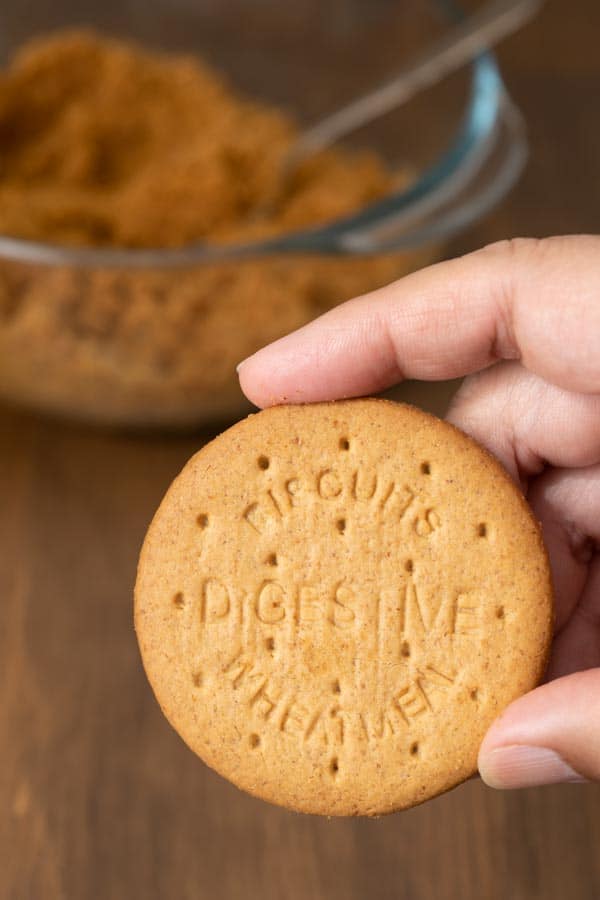 If you're familiar with my cheesecake recipes then you would notice that I use digestive biscuits a lot for the base of my cheesecakes.
And MANY of you have asked, what the heck is a digestive biscuit?
Ok, worry not. I'm going to share some information about it and what can you substitute it with.
What Is It?
To make things short, I always reply to comments either on our YouTube channel or website that it's just a type of biscuit that here in Europe we typically use for the base of our cheesecakes since graham crackers are extremely difficult to find.
Digestive biscuit is originally from Scotland and it's a semi-meal and semi-sweet biscuit. It is said to help with digestion, thus its name but I can't personally say if it really does help or in what way.
Where Can I Find Them?
Here in Europe, you can basically find digestive biscuits everywhere under many brand names. I usually buy mines from my local supermarket.
If you want to buy it online, here's a brand (affiliate link) that's known for it. And nope, this post unfortunately is not sponsored by them.
What Do I Substitute Them With?
Anything your heart desires, really.
The common substitution would be graham crackers since the taste is mild and not overpowering the cheesecake filling.
Having said that, just go with what you feel.
Ginger biscuit, coconut biscuit, chocolate biscuit. Whatever that you feel matches your cheesecake filling.