What Is Spelt?
Spelt is an ancient whole grain that is in the wheat family. Although it is not the same as wheat but it looks quite similar to it.
Spelt has a tougher husk and spelt flour is making a comeback as one of the healthy alternatives to all purpose flour or white flour.
Nutrient Facts
The information below is for 3.5 oz or ¾ cup (100 g) of whole grain spelt flour, taken from USDA.
Calories : 367 kcal
Carbohydrate: 73.33 g
Fat: 1.67 g
Fiber: 13.3 g
Protein: 16.67 g
Sugar: 0 g
Sodium: 0 g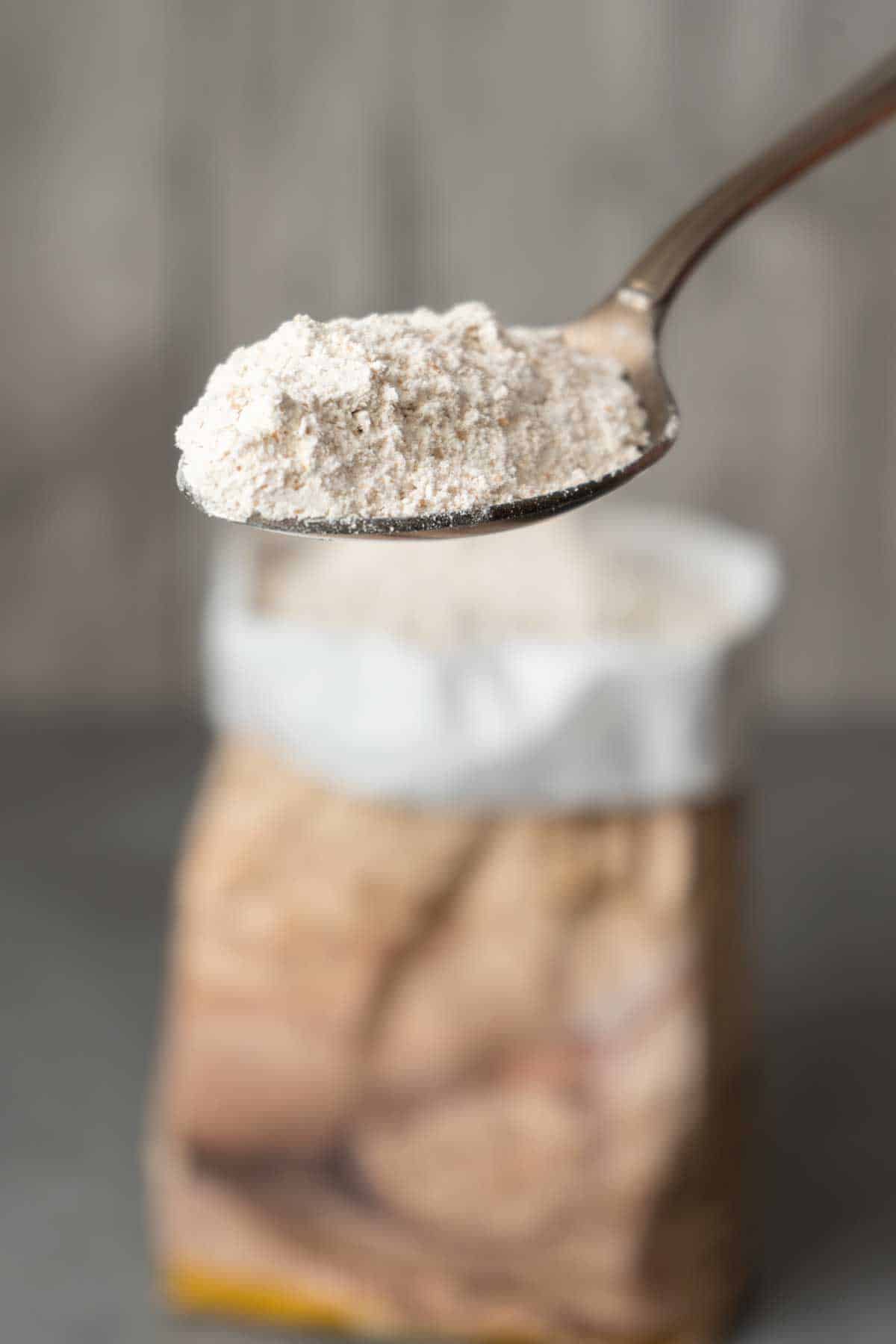 Health Benefits
Whole grain spelt flour is considered one of the healthier options for flours. Being whole grain means it is high in fibre compared to all purpose flour and that is what we want. Food items that are high in fibre makes us feel fuller with less. It also helps with our digestion and prevent sugar spikes. If you're thinking of changing to a healthier way of living, one of the things that you should do is to always look for food with high fibre.
What Does Spelt Flour Taste Like?
Spelt flour has lots of similarities with whole-wheat flour taste wise. It is a bit sweet with that wonderful nutty flavour to it.
Having those mild tastes makes it easy to use spelt flour as a substitute to all purpose flour in bakings and cookings, when possible.
Is Spelt Flour Gluten Free?
No. Spelt flour is not gluten free.
Since spelt is in the wheat family so it shares lots of characteristics of wheat flours and that includes gluten. So if you are gluten intolerant, you should not be consuming spelt flour and should consult your doctor first if you plan to consume it.
Although it has gluten, it is not as strong as other wheat flours like bread flour.
How To Use Spelt Flour?
In Bread
As I mentioned above, gluten in spelt flour is not that strong. So it's not as ideal to use only spelt flour in high gluten bread recipes. I tried changing my mollette bread recipe by using all spelt flour and the bread didn't rise as I would like. But then when I use it together with bread flour and whole wheat flour, the result is just amazing!
In Baking
Spelt flour is great in bakings like my healthy peanut butter chocolate muffins here.
I find it easy to switch from all purpose flour to spelt flour in bakings. Having said that, of course there are going to be some tweaks here and there. Some recipe testings, you might say.
And from the recipe testings that I've made so far, I also find that spelt flour makes the baked goods a tad fluffier than oatmeal flour.