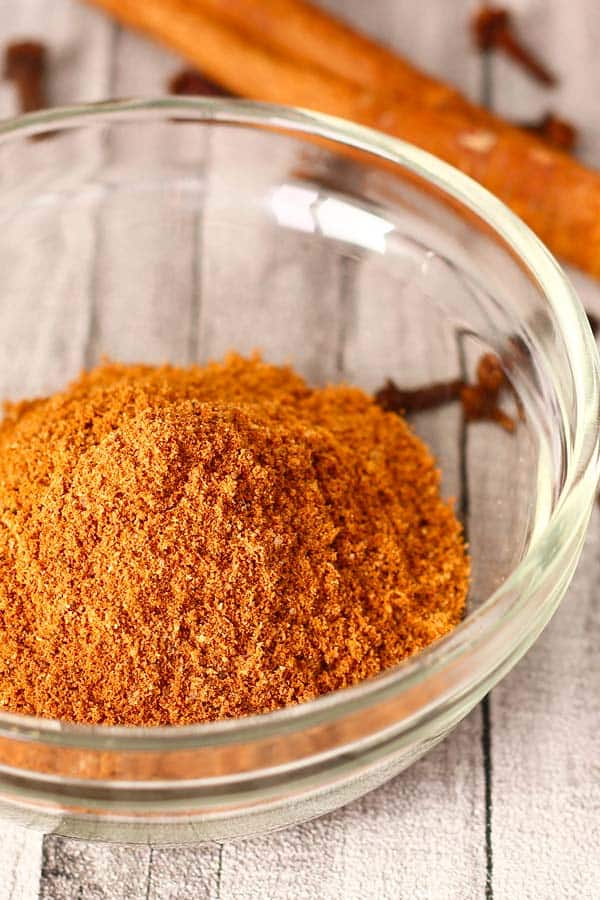 What is Pumpkin Pie Spice?
Pumpkin pie spice is an American spice mix and is widely used in America since in the late 1800s. Now, like any other thing, it's commonly used in other countries too.
In America it's famously used in their pumpkin pie recipes. The spice mix is also being used in other recipes like pumpkin spice latte and let's not forget pumpkin spice pancakes 🙂 .
Pumpkin pie spice includes cinnamon, nutmeg, ginger, allspice, cloves and some salt.
Disclosure: some of the links below are affiliate links, meaning at no extra cost to you, I will get a small commission if you click through and make a purchase. Everything I mention in this post is what I personally use and recommend.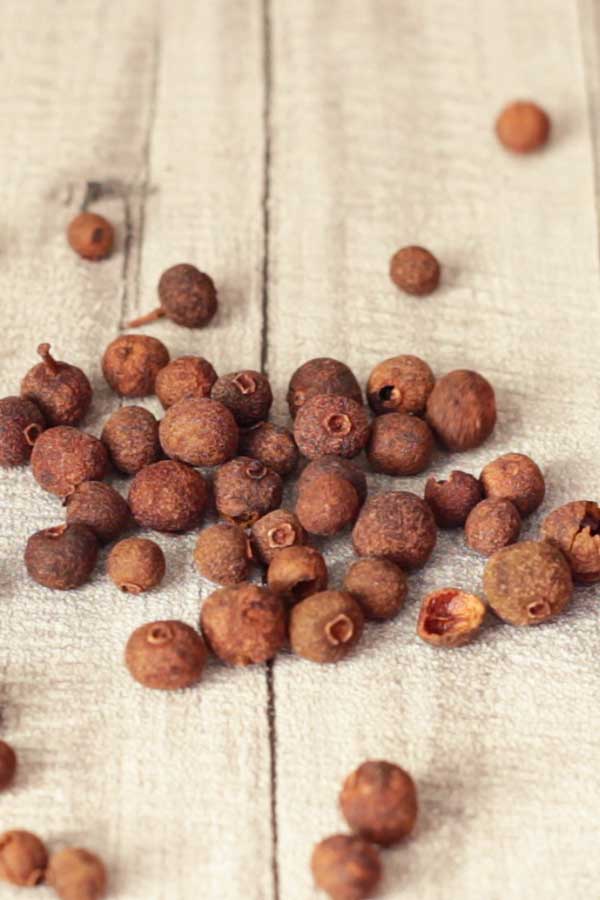 Grind grind grind
As I mentioned before, I love to grind my own spices. Having a good quality grinder with reasonable price, for me is just so perfect! I love the fresh smell of recently ground spices.
Don't you feel the same? Don't get me wrong, I don't grind all of my spices but whenever I can, I will definitely try to. The thought of being able to grind my own spices makes me excited! I'm not that weird, right 😀 ? Oh.. I'm even in the testing process of making my own curry powder blend 🙂 .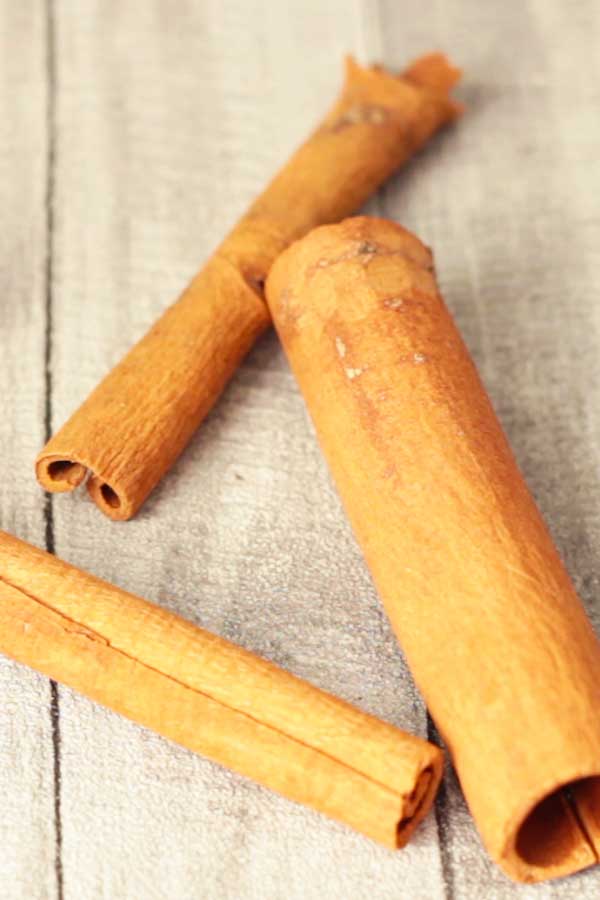 One thing though, whenever I do grind my spices I try to do them in small batches. Why? Because I want to maintain its freshness. I don't want to have a huge batch of pumpkin spice mix, for example, that lasts me until next year.
So for this recipe I decided to grind my cinnamon sticks, cloves and allspice. I broke the cinnamon sticks roughly first, just to help with the grinding process. Then I simply grind them all into a fine powder. It took me less than 2 minutes.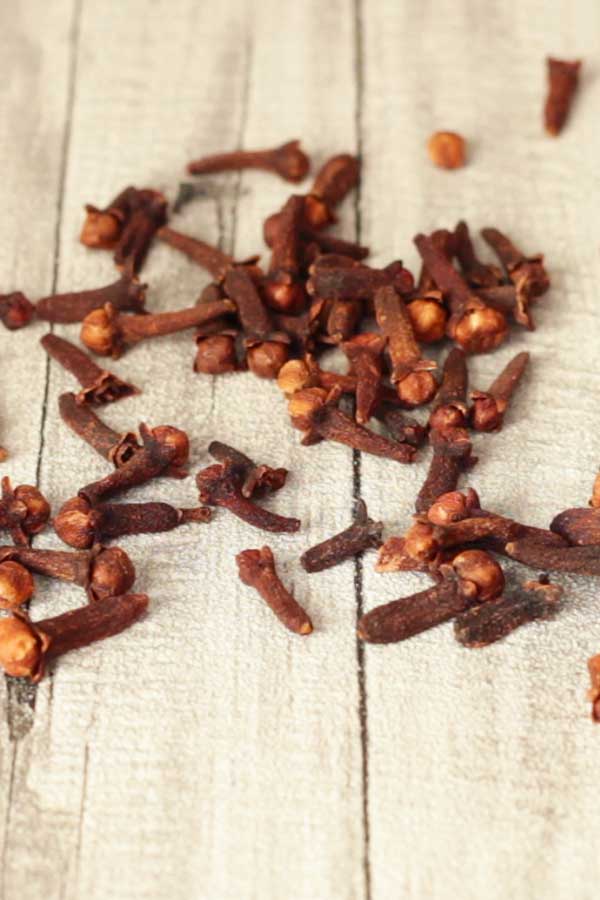 Then I added the ground spice with the rest of the ingredients. Ground nutmeg, ground ginger and salt. I mixed them all together and within a few minutes I had my pumpkin pie spice ready 🙂
Another thing. Whenever I make my own spice mix, I try to use very little salt or omit it all together. Why? Because I feel then I can use whatever amount and not worry about my meal being too salty. I add the salt separately as needed.
So, do you make your own spice mix? Do share your experience 🙂
Watch how to make pumpkin pie spice in the video below: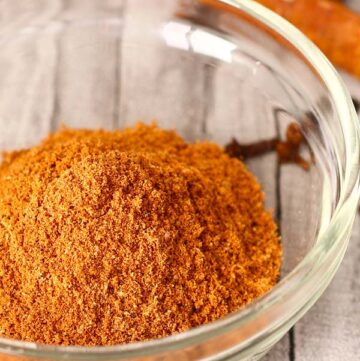 Pumpkin Pie Spice
Homemade super easy pumpkin pie spice, perfect for the autumn. Use it in your pumpkin pie, pancakes, latte, cookies..you name it.
Print
Pin
Rate
Ingredients
2

cinnamon sticks

, roughly broken

5

allspice berries

20

cloves

1/2

tsp

ground nutmeg

1 1/2

tsp

ground ginger

1/8

tsp

salt
Instructions
In a grinder, put cinnamon sticks, allspice berries and cloves. Grind into a fine powder. Add the ground powder with the rest of the ingredients. Store spice mix in an airtight container. Enjoy!