Crepes are thin batter made with flour, eggs and some fat. Is it then cooked into thin round disks, on a flat pan and then used for either sweet or savory dishes.
In Argentina crepes are famously used for cannelloni. Instead of using the hard cannelloni tubes, fill them and then bake with sauce, they mostly use crepes.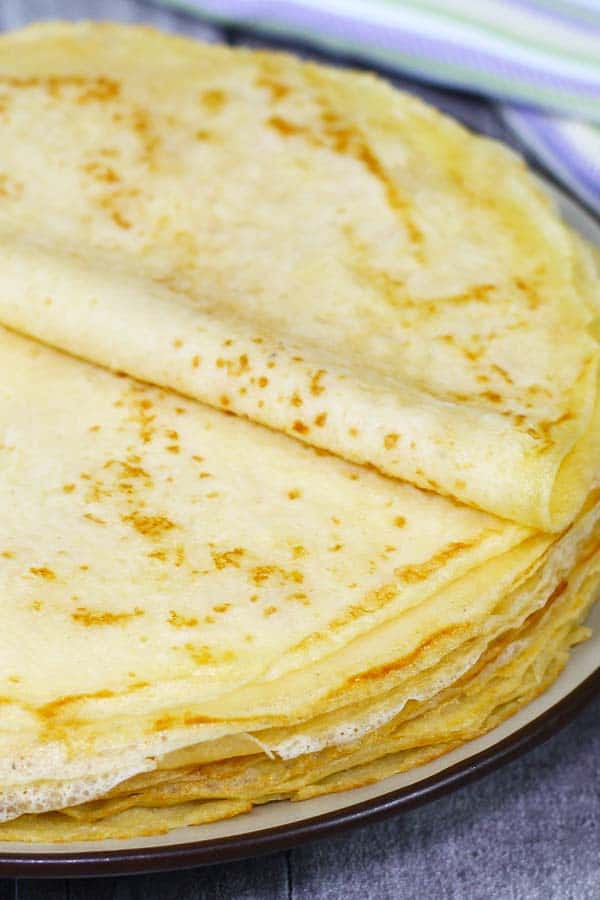 Homemade
What I love the most about homemade crepes is they are soft and thin. I've bought ready made crepes before and even though they're thin, they're not that soft.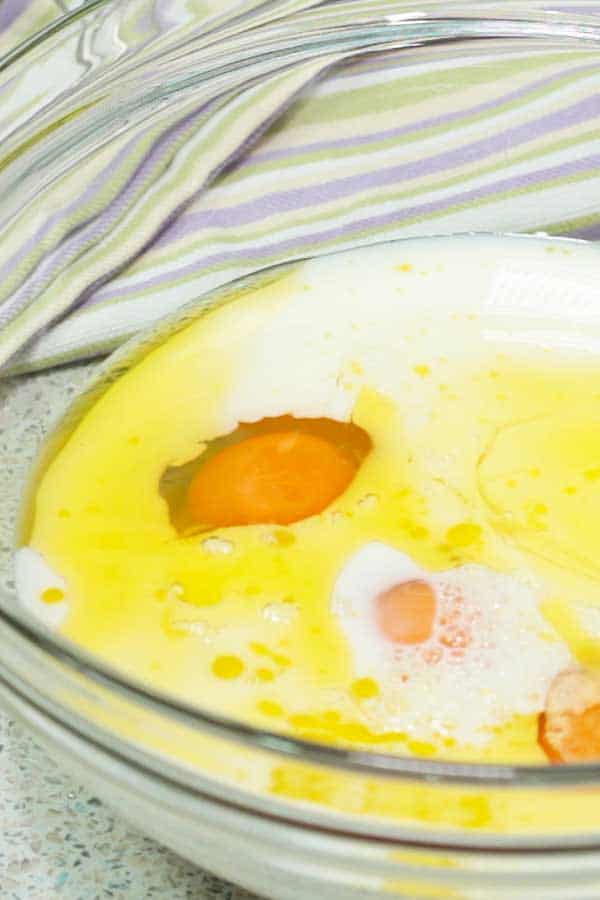 Making homemade crepes is easy. Really. You will only need basic ingredients like flour, eggs, milk, some fat and salt.
The recipe that I'm sharing with you is slightly different as I'm using 2 different types of flour. All purpose flour and cornstarch. The cornstarch helps in making the crepes softer and lighter.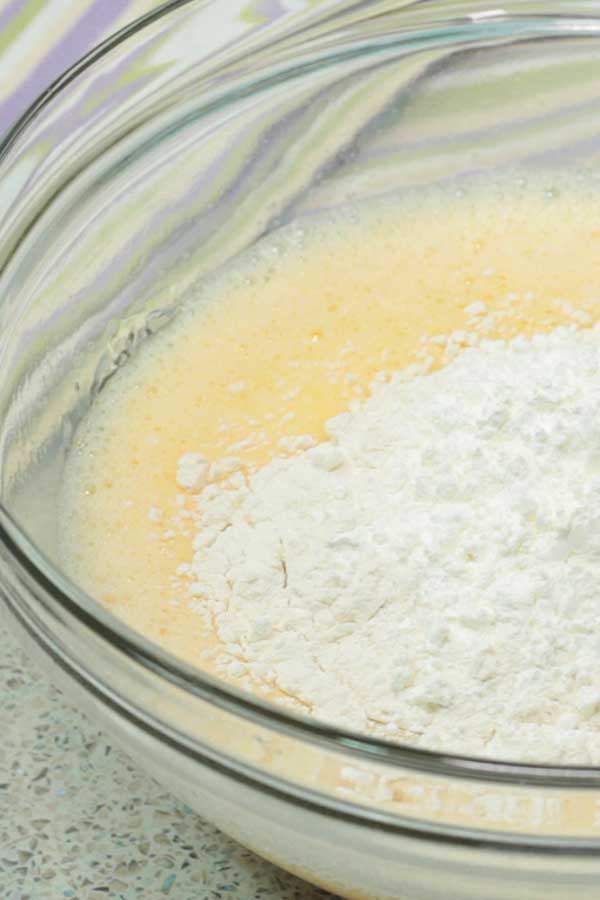 As you can watch in the video below, making the batter only involves in whisking all the ingredients together to combine. It's always a good habit to measure all of your ingredients before you start.
Good quality measuring cups and spoons really help. I use good quality extra virgin olive oil. You can also use melted unsalted butter if you wish. No rules.
After whisking all the ingredients together, you will need to leave the batter to rest for a good 30 minutes. After 30 minutes you will notice that the batter feels slightly thicken. That's what we want.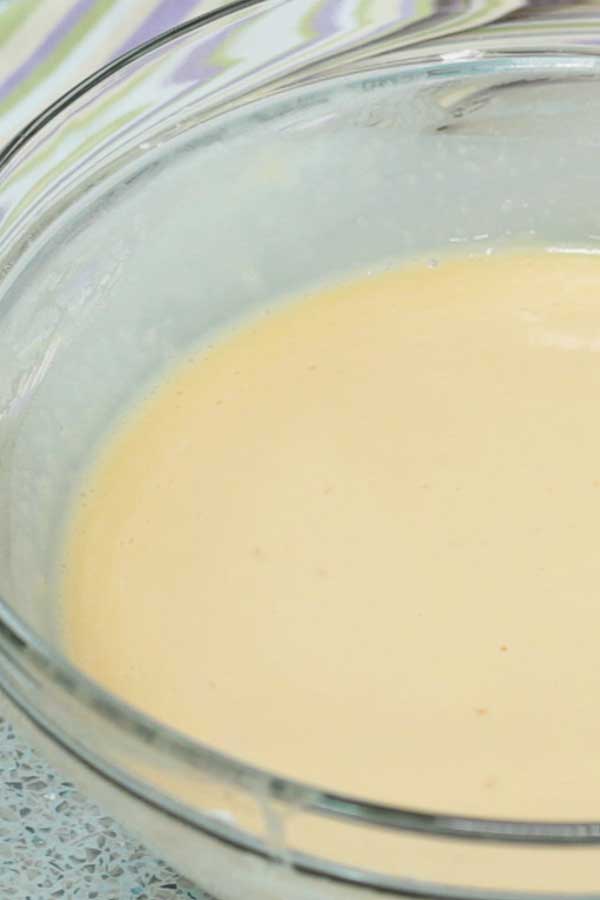 To cook the crepes, I would suggest using a good non stick pan. In the video I used a non stick pan of 7 inch diameter (18 cm). For me, that's a perfect size for making crepes as the actual crepe size will be around 6 inches diameter (16 cm). More or less.
Or think of a dessert plate size. That's the size that we're aiming for. If the crepe is too big then when it's filled it's going to get bigger and by the time it gets to your plate it's going to be the size of a log. I know I'm exaggerating. Well maybe I'm not.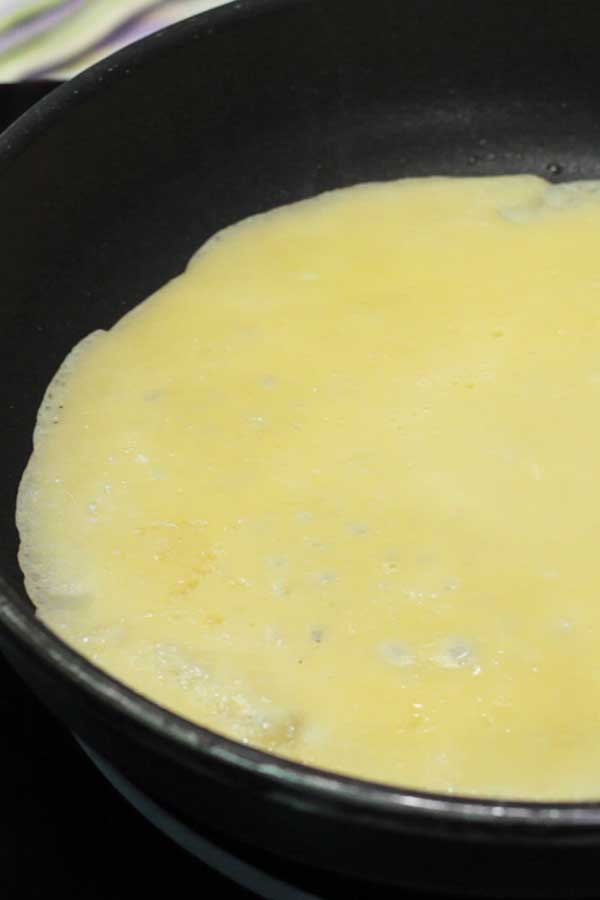 So when you cook the crepes, you will want to cook them on both sides. Well actually to have that slightly golden brown touch to both surfaces of the crepes. They look appetizing like that, don't you think?
They take only a few minutes to cook. To check to see if the crepe is ready to be flipped, look around the edges. If the edges are detached, then try wiggling the pan and see if the crepe detached totally at the bottom. If it does, then flip it. Otherwise, give it a bit more time.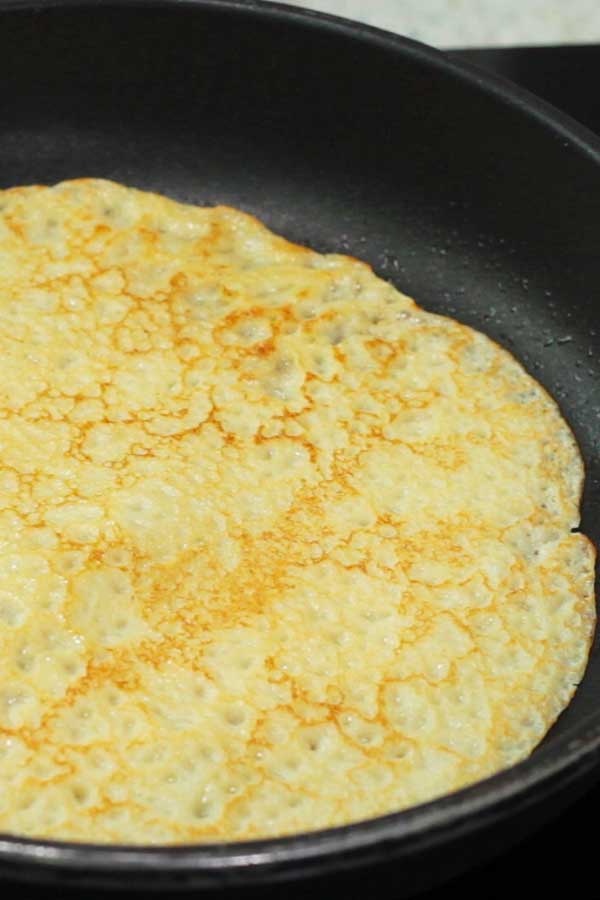 You can stack the crepes on top of each other. No need to place cling film or baking sheet in between. They will not stick to each other. You can also freeze them. I always do.
What I do when I want to freeze the balance is stack them together and put them in a zip lock bag. Then off to the freezer they go. To use, simply defrost them in the fridge a day earlier.
As I mentioned earlier, this crepe recipe is so versatile that it can be used in both sweet and savory dishes. You can check out my ricotta spinach cannelloni recipe using these crepes and my homemade ricotta.
As a sweet dish, we love to spread the crepes with some dulce de leche and slightly caramelized banana. Delicious! Maybe I will make a video of it later. If you can't find or it's difficult to find dulce de leche at your place, do check out my homemade dulce de leche recipe.
Meanwhile, enjoy!
Recipe Video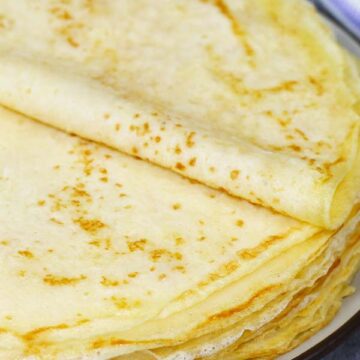 Crepes
Super light crepes that can be used both for sweet and savory meals! They're so easy to prepare. I like to use them as cannelloni with ricotta and spinach filling for my savory meal and of course spread some dulce de leche on them as my sweet meal. Versatile!
Print
Pin
Rate
Ingredients
3

eggs

1

tablespoon

olive oil

2

cups

milk

(

500

ml)

¼

teaspoon

salt

¾

cup

all purpose flour

(

100

gr)

¼

cup

cornstarch

(

32

gr)
Instructions
In a bowl, add in eggs, olive oil and milk. Whisk to combine well. Then add in salt, all purpose flour and cornstarch. Whisk again to combine. Leave the batter to rest for 30 minutes. After 30 minutes, lightly give the batter another whisk. You will notice that it feels thicker. That's what we want.

Heat an 8 inch (20 cm) preferably non stick pan. Melt some butter in it. When it's hot, pour in some batter in the pan and give it a fast swirl to cover the whole pan's bottom. Leave it to cook for a few minutes. To know if it's cooked, you will see the edges of the crepe detaching from the pan. Give the pan a wiggle and if the crepe doesn't stick to the pan, then it's cooked. Flip it and cook until the other side is also golden brown. If the crepe still sticks to the pan, cook it a little bit more. Note: Stir the batter every time before pouring it into the pan.

Stack the crepes on top of each other. Use them as you wish. Enjoy!