So today I'm sharing on how to make panko bread crumbs. It's Japanese white breadcrumbs that's coarser than the typical breadcrumbs.
It's one of those ingredients that we don't really stock up (at least I don't) in the kitchen and we forget about it until we really need it.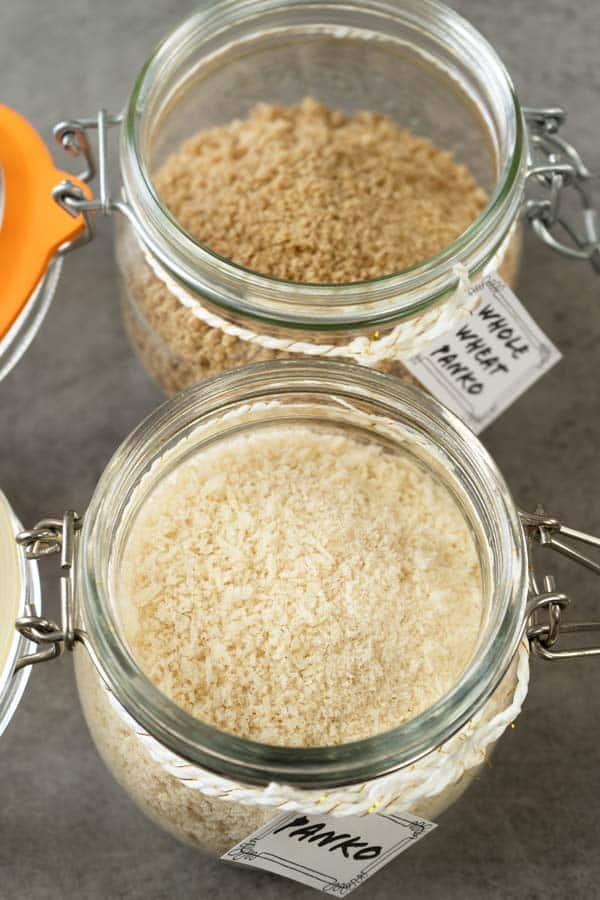 Disclosure: some of the links below are affiliate links, meaning at no extra cost to you, I will get a small commission if you click through and make a purchase. Everything I mention in this post is what I personally use and recommend.
Homemade Panko
We live in a small city here in Spain.
So... some (or many) things are just ridiculously difficult to find. For example this panko.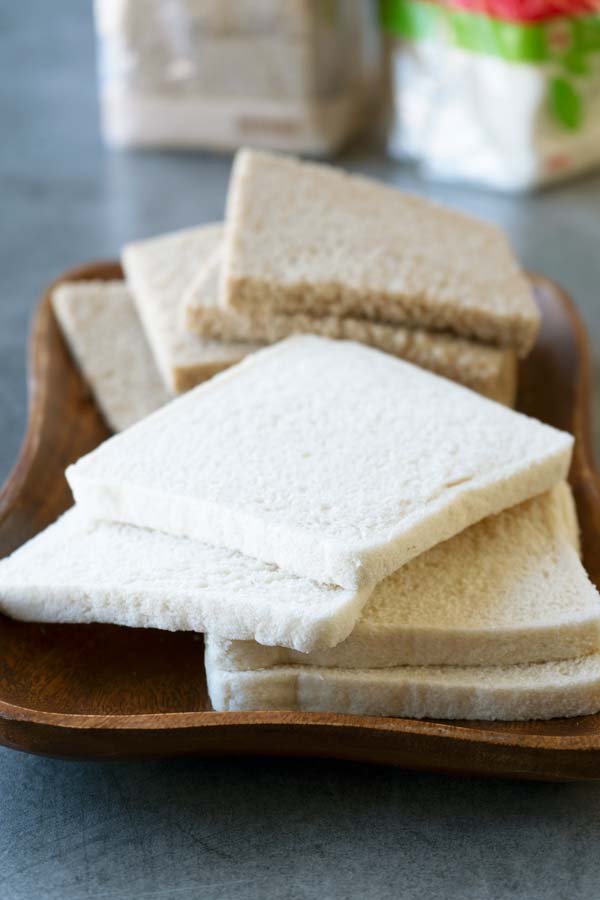 I needed it to make my delicious recipe (coming soon in next post) and I kid you not, we went everywhere to look for it and it was nowhere to be found.
You know those situations when you really need something and you just can't find it and then after you don't need it anymore, you see it everywhere?
Exactly!
So to avoid that, I thought ok I will make my own panko and start distributing it to all the supermarkets so that nobody in our city will have to endure their lives without panko.. ever again!
Well then I got lazy and thought, maybe I should just make it for our house first.
Types Of Bread
Use no-crust white bread or whole wheat bread, it doesn't matter. What matters is to use no-crust ones.
How To Get Panko Texture
I find that using my Ninja blender is just amazing to get that coarse panko texture. The smaller jar (it comes with 2 jars, small and big) is just the perfect size since you need to blend in small amounts.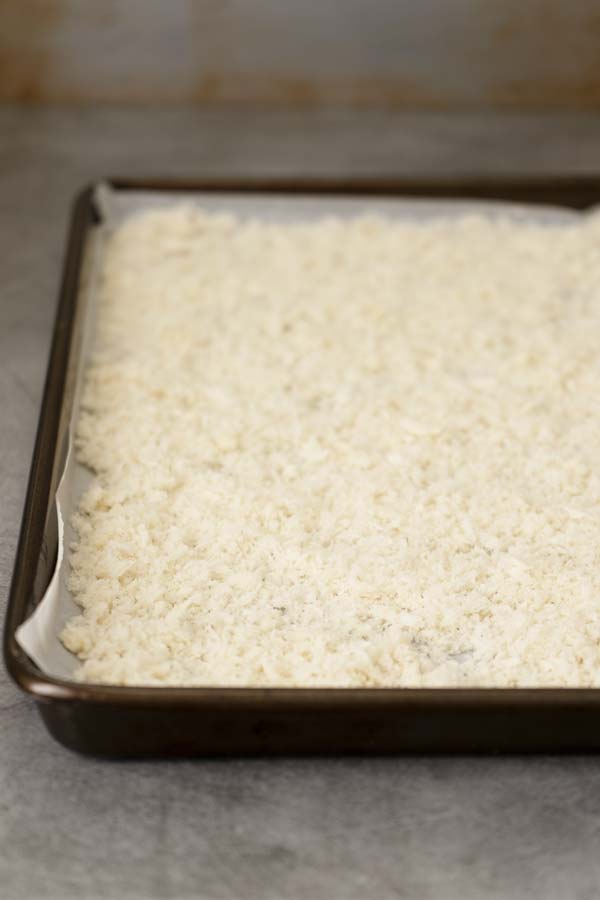 You can use whatever blender, really. Just put few pieces at a time into your blender and blend/pulse for a few seconds.
Don't put too much because then you might get lumps of bread.
How To Bake It Right
We will use low temperature with fan on to bake panko.
We want the panko to be dry and crispy but still maintain its white color (well original colour if you're using whole wheat bread).
I recommend you to use the oven with fan on because it will dry the panko faster and more evenly.
So there you go. A few tips on how to make your own panko!
Video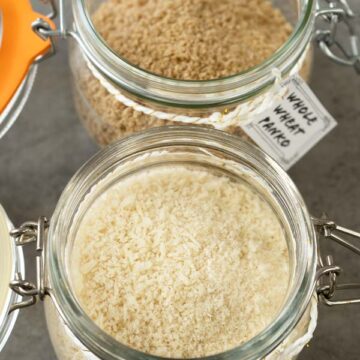 How To Make Panko Bread Crumbs
Learn how to make panko bread crumbs at home and you won't go crazy trying to find it whenever you need it (like I did 😀 ). It's super easy!
Print
Pin
Rate
Ingredients
3

slices

crustless white bread
Instructions
Cut a slice of bread into 3 strips. Place in a blender and pulse for a few times until you get a coarse texture.

Pour on a baking sheet with baking paper. Repeat with the rest of breads. Make sure to scatter them evenly on the tray.

Bake in a preheated oven with forced fan at 210ºF (100ºC) for 10 minutes. Remove from the oven and mix the panko well, scatter evenly and continue to bake for another 10 minutes or until the panko is dry and crispy.
How To Store
Place in an airtight container, store at room temperature up to 3 months.
Whole Wheat Panko
Same steps all the way, just use whole wheat crustless bread 😉