What Is Kerisik
Kerisik is a thick paste made from dry roasting shredded coconut until golden brown and then traditionally pounded in a mortar into a paste.
It has a very aromatic delicious coconut smell and a deep smokey roasted coconut flavour.
It's a classic and essential ingredient in Malaysian cuisine and is typically used in different types of curries, salads and is widely used in Malaysian famous meal, rendang curry.
Easier Way To Make It At Home
Traditionally people make kerisik by dry roasting fresh shredded coconut in a wok.
It takes quite a long time and effort. You need to constantly stir the moist fresh shredded coconut so that they don't get burn. You also need to do that until all the moisture evaporates and the shredded coconut gets dry.
Then you continue until they turn golden brown.
So usually to save time people usually buy kerisik. But if you're living outside Malaysia or Asian countries, chances are it's going to be very difficult for you to find kerisik. Like me.
But no worries, you can make your own. Here's how.
Desiccated Coconut
I use unsweetened desiccated coconut. They are dry shredded coconut that's usually sold in the baking aisle of the supermarket.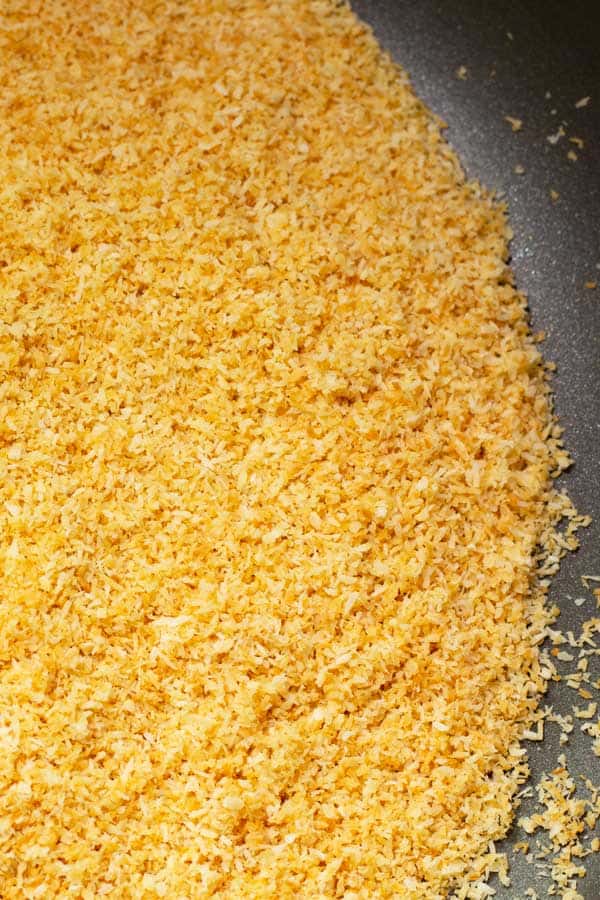 Using this form of coconut already saves me time as they are already dry. The only thing I need to do is dry roast them in a pan for several minutes.
The final color of your kerisik will depend on how dark you dry roast your desiccated coconut.
Blend Or Pound
This is up to you. I like the easier way by using my trusty blender. It takes less than 2 minutes to turn them into a paste.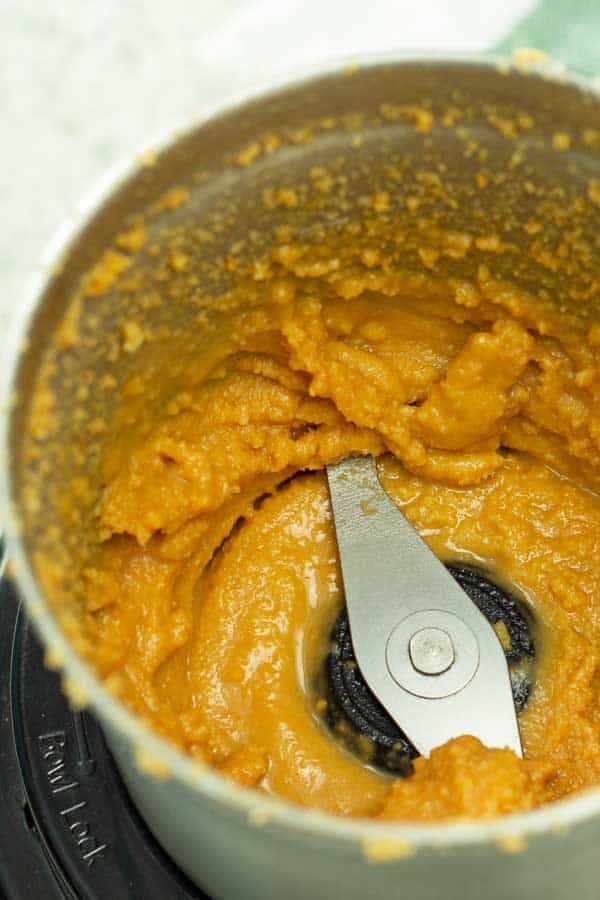 If you want to pound yours, no problem at all.
Pound them until they start releasing oil and turn into a smooth paste.
Recipes With It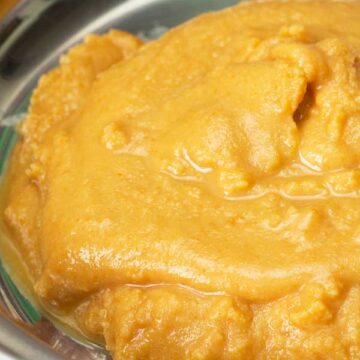 How To Make Roasted Coconut Paste (Kerisik)
An essential ingredient in Malaysian cuisine. A delicious smokey coconut paste that enriches curries, salads and rendang. It's so easy to make.
Print
Pin
Rate
Ingredients
2

cup

unsweetened desiccated coconut

(150 gr)
Instructions
Using medium high heat, place the coconut in a pan. Stir until they turn dark golden brown. Lower the heat if they get brown too fast.

Pour into a bowl and leave to cool. Finally blend them into a smooth paste. You can also use a pestle mortar and pound them.
How To Use
Kerisik is added into dishes to bring out the coconut flavour and adds the delicious depth to the plate.

Refer to my post above for recipes.
How To Store
Place in an airtight container and keep in the fridge. It will harden but it's totally fine.

Gently warm in microwave and scoop the amount needed.
Notes
This recipe makes ⅔ cup of coconut paste.
Nutrition Facts
Serving:
0.7
cup
,
Calories:
1185.6
kcal
,
Carbohydrates:
42.5
g
,
Protein:
12.4
g
,
Fat:
115.9
g
,
Saturated Fat:
102.8
g
,
Sodium:
66.5
mg
,
Potassium:
975.4
mg
,
Fiber:
29.3
g
,
Sugar:
13.2
g
,
Calcium:
46.7
mg
,
Iron:
6
mg